​The Job Retention Scheme - as it's officially known, gave employers the option to receive funds from the government to pay their employees during lockdown. Either due to having reduced income themselves as a business, or to help pay their workers for hours they've not worked.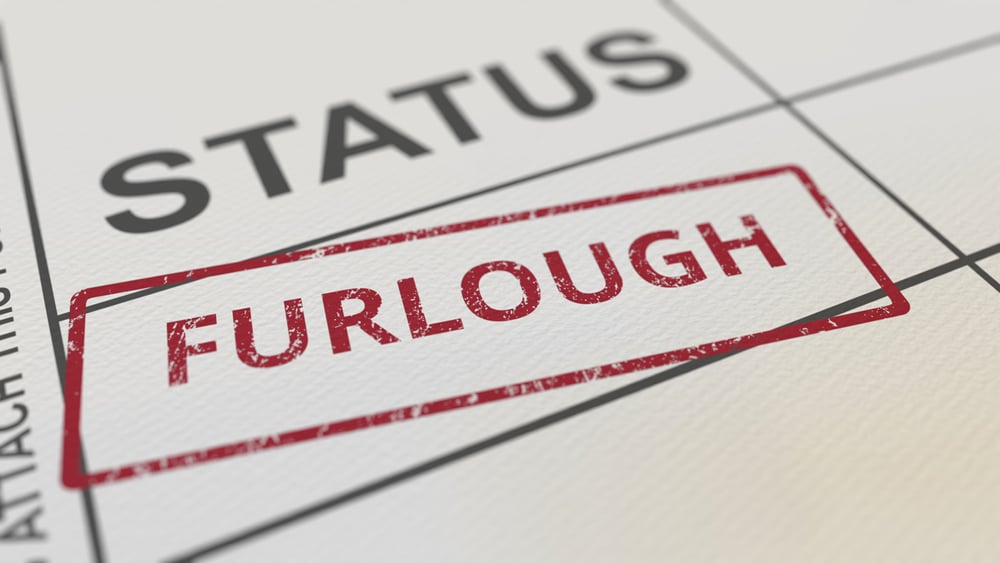 As lockdown restrictions have eased, the government has reduced the per cent of wages paid from 80% to 60%. On the 30th September 2021 – the furlough scheme will end completely.

Which means that from the 1st October this year, all employers will be responsible for paying wages for any hours not worked.

This leaves many businesses unable to afford wages and being forced to make redundancies.
Worst affected
Furlough's end comes as Universal Credit decreases by £20 per week – a temporary uplift which was introduced during the pandemic. It is estimated that over 2 million people will be affected by the two schemes ending.

Figures from HMRC show:
• 5.1m jobs were furloughed in the UK during winter lockdown
• Which reduced to 1.6m in July 2021
• Also during July, 5% of the UK workforce were receiving emergency wage top up
• Over 50% of staff in passenger air transport were away from their jobs in July, half of travel agents and a quarter of employers on the entertainment sector
And more recently, the travel association ABTA has warned that 69% of employees within the industry will be made redundant after the 30th September.
What next?
Chancellor Rishi Sunak has advised that the government is "doubling down" on plans to support job creation and training as the furlough scheme comes to an end this month.

"It's fantastic to see furlough levels at their lowest since the start of the pandemic with young people in particular getting back to work and kickstarting their careers as the UK gets back to business."
Staffline is working closely with both employers and job seekers to ensure that they are prepared for the termination of the furlough scheme.
For employers looking to fill permanent positions as a result of the end of furlough, feel free to reach out to Vicky Hoy, Director of our UK-wide Branch Network team.
For employees looking for flexible work or a permanent position, visit our website for opportunities in your area.
---
An Overview of Staffline:
Established in 1986, Staffline is now the UK's largest recruiter and workforce provider, delivering OnSite workforce solutions to leading brands. We work in partnership with clients and candidates, meeting business needs and matching people with opportunities.

We specialise in large-scale recruitment, providing teams to help businesses succeed. Our support is flexible to meet changing demands.

We make the world of work simple, helping companies to find the right people and perform at their best. Our service and pricing are bespoke, and we offer complete protection on compliance and ethical standards.

Our OnSite services support a range of sectors including agriculture, food production, logistics, transport, manufacturing and the automotive sector. We're based at over 400 sites nationwide and find work for over 60,000 people each day.

Our new technologies include the AI chat bot, delivering 'always on' communication, the Universe platform, a game-changing candidate interface, and industry-leading customer experience management programme 'Have your Say'. These innovations drive our customer-centric approach. We lead where others follow.

The Staffline Group also includes leading public service provider PeoplePlus - which helps tens of thousands of unemployed and disadvantaged people find work each year.

Find out more at: www.staffline.co.uk