From Monday 20th to Friday 25th September, Staffline is launching a 'Learning at Work Week' for our colleagues across the UK via our Learner Experience Platform (LXP).
This week is all about making time for your own self-development, whether professional or personal. Self-development is in all of our best interests, but it's not always a priority in our lives. We're thinking about how we can we change that as a business and what's in it for all of our colleagues?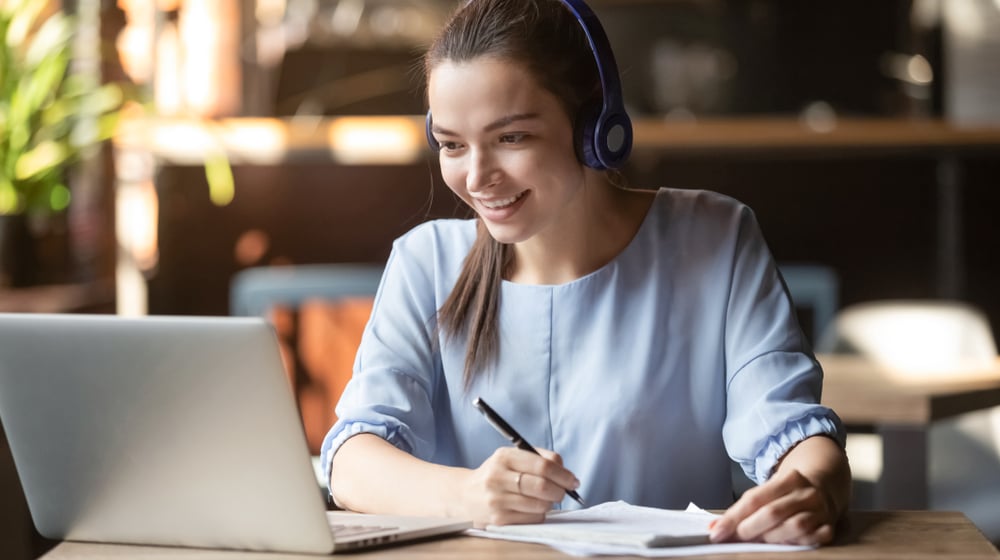 Some of the personal benefits of learning new skills are:

- Personal Satisfaction
- Confidence Boost
- Greater sense of purpose
- Connection with others
- Reduced Stress
We are focusing on targeted learning pathways and new and exciting learning content to help our employees understand the benefits of taking time for personal development and how to make their growth a priority.

Towards the end of the week, we are inviting our Health and Wellness Ambassadors and our Employee Relations team to NG2 for Mental Health First Aid training. This is part our continued commitment to workplace wellbeing and will help us support our employees but is a great example of why taking time for self-development can be important.
This two day course trains you as a Mental Health First Aider, giving you:
- An in-depth understanding of mental health and the factors that can affect wellbeing
- Practical skills to spot the triggers and signs of mental health issues
- Confidence to step in, reassure and support a person in distress
- Enhanced interpersonal skills such as non-judgemental listening
- Knowledge to help someone recover their health by guiding them to further support - whether that's self-help resources, through their employer, the NHS, or a mix

We know that learning isn't something that happens to us automatically. We have to work at it and be responsible for our own growth.
At Staffline, we're all lifelong learners!
---
An Overview of Staffline:
Established in 1986, Staffline is now the UK's largest recruiter and workforce provider, delivering OnSite workforce solutions to leading brands. We work in partnership with clients and candidates, meeting business needs and matching people with opportunities.

We specialise in large-scale recruitment, providing teams to help businesses succeed. Our support is flexible to meet changing demands.

We make the world of work simple, helping companies to find the right people and perform at their best. Our service and pricing are bespoke, and we offer complete protection on compliance and ethical standards.

Our OnSite services support a range of sectors including agriculture, food production, logistics, transport, manufacturing and the automotive sector. We're based at over 400 sites nationwide and find work for over 60,000 people each day.

Our new technologies include the AI chat bot, delivering 'always on' communication, the Universe platform, a game-changing candidate interface, and industry-leading customer experience management programme 'Have your Say'. These innovations drive our customer-centric approach. We lead where others follow.

The Staffline Group also includes leading public service provider PeoplePlus - which helps tens of thousands of unemployed and disadvantaged people find work each year.

Find out more at: www.staffline.co.uk