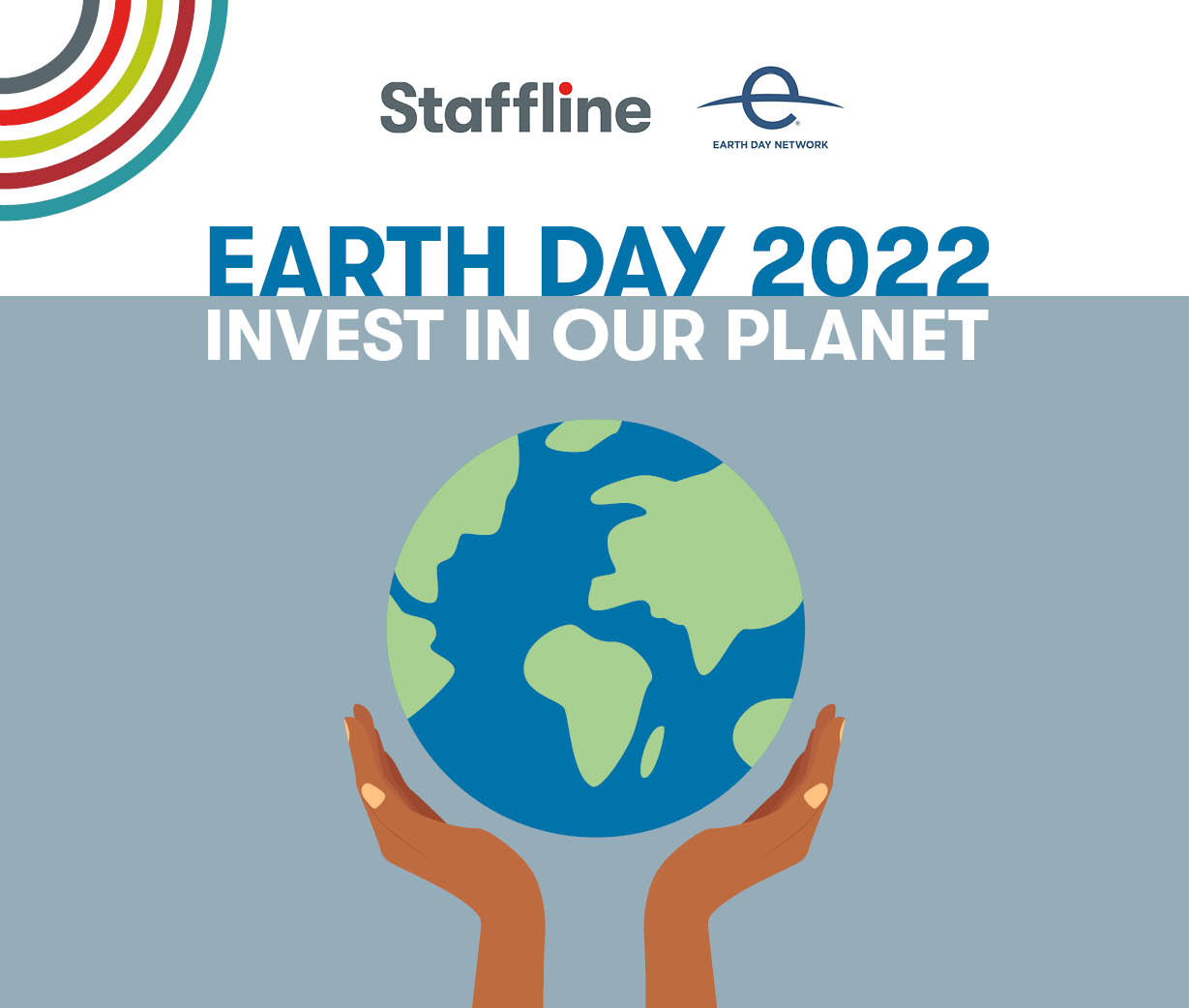 Today is Earth Day, an annual event celebrated around the world to demonstrate support for environmental protection.
First celebrated in 1970, it now includes events coordinated globally by the Earth Day network in more than 193 countries.

For Earth Day 2022, we need to act (boldly), innovate (broadly) and implement (equitably). It's going to take all of us. Businesses, governments and citizens - everyone accounted for and everyone accountable. A partnership for the planet!
To kick off Staffline's Earth Day celebrations, we wanted to highlight what we're doing as a Group to support the environment surrounding us as we recognise that our environmental responsibilities are integral to our business. Last week, Staffline Group released its ESG (Environmental, Social &
Governance) Report. The report looks at the progress made in 2021 and general focus for 2022.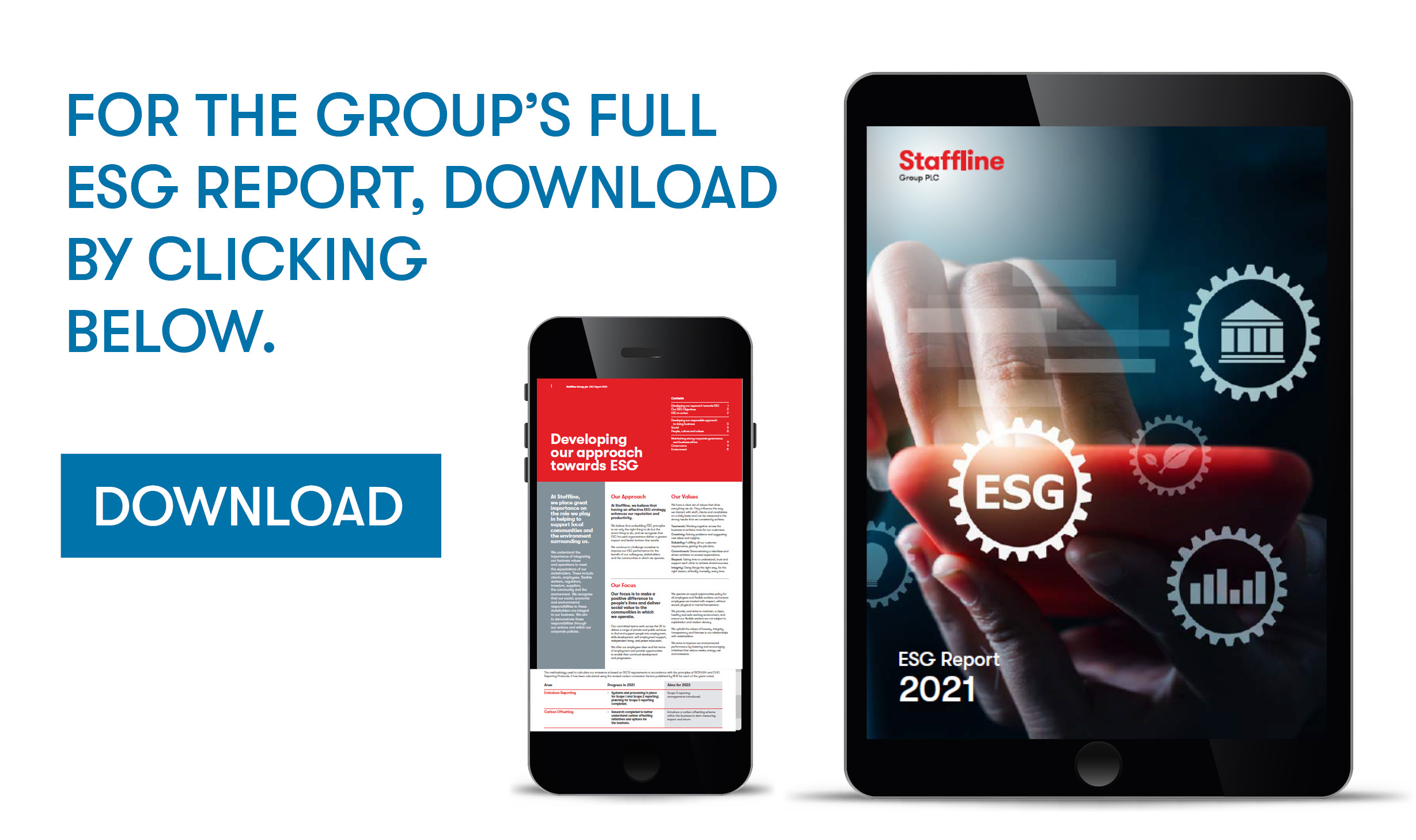 As individuals, we all have a responsibility for contributing to the protection of the environment. Acting sustainably is key to maintaining a healthy planet and preserving resources for future generations. A positive change, no matter how small, has the ability to create a lasting ripple in the long run.
Here are a few things we can do to help make the world a greener place;

- Reduce, re-use, recycle
- Limit plastic usage
- Shop local & buy organic
- Walk and cycle more
- Eat less meat
- Buy clothes with longevity in mind (quality over quantity)
- Try more local holidays
- Plant more trees
- Use the right bins (food waste, garden waste, general & recycling)
At Staffline, we strive to encourage our colleagues to live and work more sustainably. As a business, we offer a variety of 'green' benefits and packages, including our Cycle to Work Scheme and sustainable shopping on our Benefits Experience Platform (BXP).
How will you be getting involved on Earth Day? Let us know by @ us on our social media accounts:
LinkedIn - @StafflineRecruitmentLimited
---
An Overview of Staffline
Founded in 1986, Staffline is the UK's leading provider of flexible blue-collar workers, supplying approximately 50,000 staff per day on average to around 450 client sites, across a wide range of industries including agriculture, supermarkets, drinks, driving, food processing, logistics and manufacturing.
Find out more at: https://www.staffline.co.uk/