Between Monday 15th and Friday 19th November, Staffline celebrated International Men's Day across the UK through our Learner Experience Platform (LXP).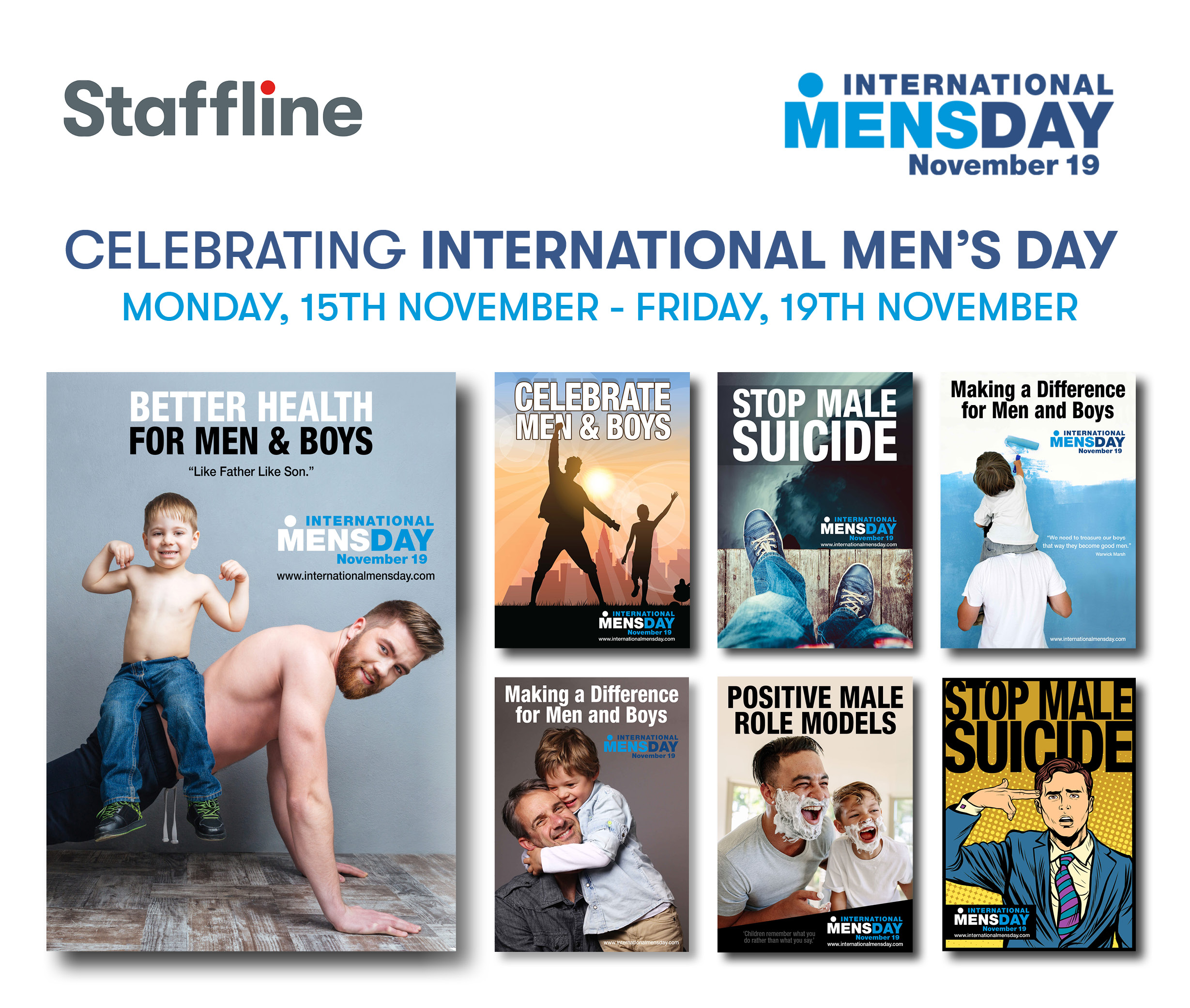 International Men's Day is celebrated worldwide and highlights the positive value that men bring to the world, their families and communities. Together with Movember, the annual awareness event for men's health issues (prostate cancer, testicular cancer, men's suicide), we wanted to shine a light on men's health and wellbeing throughout the week.
We spent the week sharing important and valuable content with our colleagues, hand-picked by members of our Learning and Development Team from various sources, including ITV and Westfield Health.
On Thursday, we were delighted to welcome a very special guest speaker, Oliver Vikse. Oliver represents #ANDYSMANCLUB, a charity committed to helping men across the UK by providing a safe space to speak openly about their troubles and most importantly, save lives.
Oliver's webinar, 'Challenging the Men's Mental Health Stigma', discussed the awe-inspiring story of #ANDYSMANCLUB and the chilling realisation of the crisis of men's health, together with his background story to an exclusively-male Staffline audience.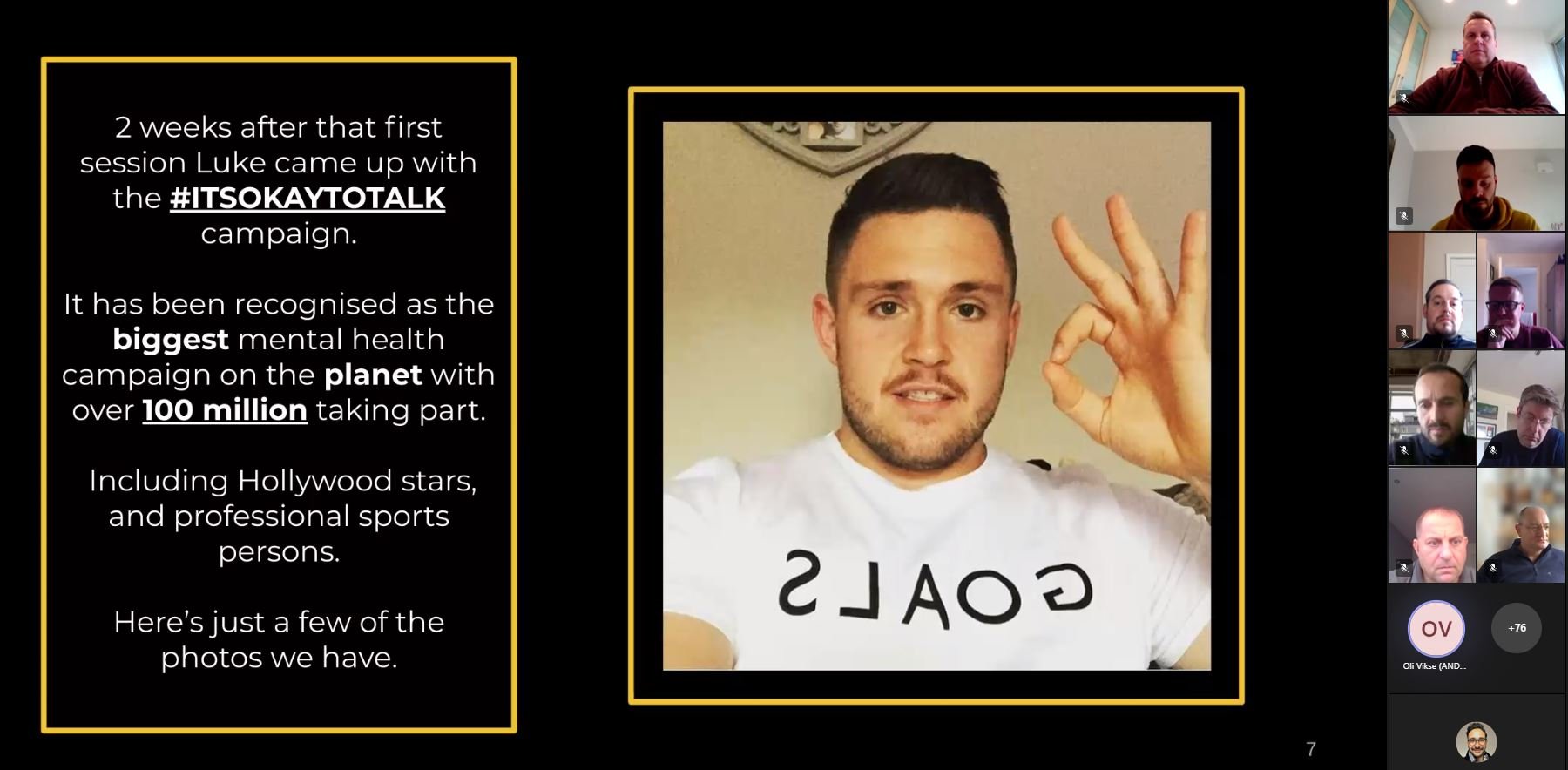 The #ITSOKTOTALK campaign, cultivated by the co-founder of #ANDYSMANCLUB Luke Ambler (the brother-in-law of Andy Roberts, a man who sadly took his own life at 23 in early 2016) has been recognised as the biggest mental health campaign on the planet, with over 100 million taking parts.
Our aim for this week was not only to celebrate and raise awareness for International Men's Day, but also to encourage our male colleagues to start having conversations about their health and wellbeing and offer our female colleagues resources that enable them to support their male loved ones.
---
An Overview of Staffline:
Established in 1986, Staffline is now the UK's largest recruiter and workforce provider, delivering OnSite workforce solutions to leading brands. We work in partnership with clients and candidates, meeting business needs and matching people with opportunities.

We specialise in large-scale recruitment, providing teams to help businesses succeed. Our support is flexible to meet changing demands.

We make the world of work simple, helping companies to find the right people and perform at their best. Our service and pricing are bespoke, and we offer complete protection on compliance and ethical standards.

Our OnSite services support a range of sectors including agriculture, food production, logistics, transport, manufacturing and the automotive sector. We're based at over 400 sites nationwide and find work for over 60,000 people each day.

Our new technologies include the AI chat bot, delivering 'always on' communication, the Universe platform, a game-changing candidate interface, and industry-leading customer experience management programme 'Have your Say'. These innovations drive our customer-centric approach. We lead where others follow.

The Staffline Group also includes leading public service provider PeoplePlus - which helps tens of thousands of unemployed and disadvantaged people find work each year.

Find out more at: www.staffline.co.uk