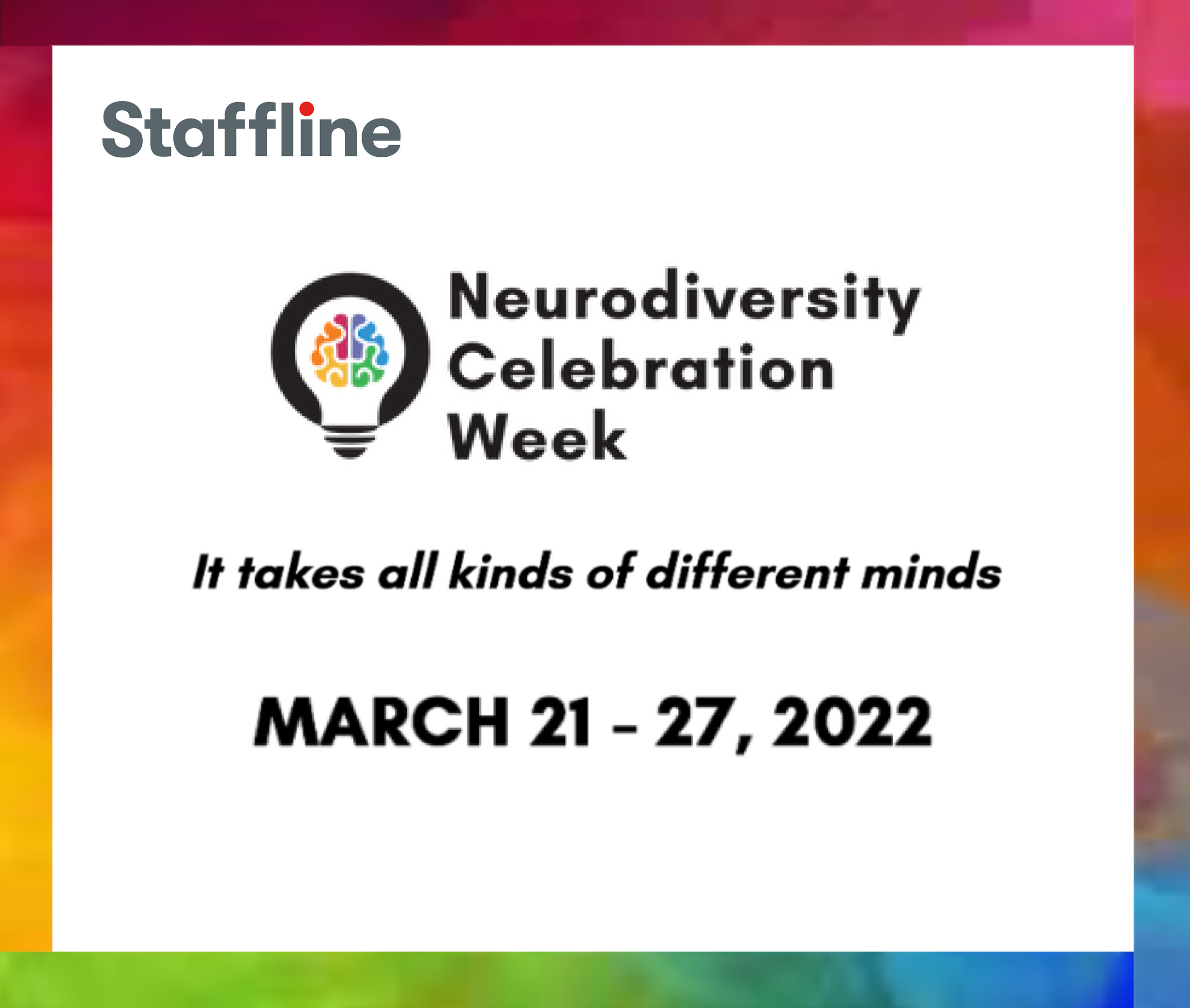 The phrase 'Neurodiverse' was first coined in 1998 by a sociologist called Judy Singer and was originally used to refer to people, like herself, who were on the autistic spectrum. Subsequently, the phrase has since been applied to other neurodevelopmental conditions such as ADHD, Dyslexia, Dyspraxia, Tourette's Syndrome and so on. Despite the phrase being around for over two decades, it has only been within the past few years that awareness has grown.
Neurodiversity Celebration Week provides a great platform for businesses and individuals to start having more all-important conversations about neurodiversity. The celebration week started with the mission to challenge stereotypes and misconceptions about neurodiversity, whilst celebrating the community and raising awareness within education and the workplace.
How you sit on the cognitive spectrum is unique to you. Whilst most people think and act in a way that society perceives as the 'norm' (neurotypical), one in seven people are neurodivergent (more than 15% of people in the UK).
Throughout the week, we've shared content, listened to stories and experiences of our neurodiverse colleagues and welcomed the awe-inspiring Kelly Grainger, international neurodiversity keynote speaker, to share his thoughts on enabling a neurodiverse-friendly workplace.
Chris Read, Payroll Administrator at Staffline, shares his experience with Tourette's Syndrome
The aim of this week was to raise awareness, challenge stigma and celebrate our neurodiverse colleagues. Today, we are asking ourselves, what next? We are committed to continuing the conversation about neurodiversity and ensure that we're doing all that we can to enable a neurodiverse-friendly workplace within Staffline.
---
An Overview of Staffline
Founded in 1986, Staffline is the UK's leading provider of flexible blue-collar workers, supplying approximately 50,000 staff per day on average to around 450 client sites, across a wide range of industries including agriculture, supermarkets, drinks, driving, food processing, logistics and manufacturing.
Find out more at: https://www.staffline.co.uk/