Stress Awareness Month has been held every April since 1992, with the intention of maximising public awareness about both the causes and cures for our modern stress epidemic. According to the Mental Health Foundation, 74% of UK adults have felt so stressed at a given point throughout 2019, that they felt overwhelmed or unable to cope.
Millions of us around the UK are experiencing high levels of stress and it is damaging our health. Stress is one of the great public health challenges of our time, but it still isn't being taken as seriously as physical health concerns. Stress is a significant factor in mental health problems including anxiety and depression. It is also linked to physical health problems like heart disease, problems with our immune system, insomnia and digestive problems. Individually we need to understand what is causing us personal stress and learn what steps we can take to reduce it for ourselves and those around us.
---
What is Staffline doing to support Stress Awareness Month 2021?
As a people-oriented company, Staffline takes Mental Health and Employee Wellbeing very seriously. We've created a culture to ensure that our employees can speak freely about any issues they might be facing, both inside and outside of the workplace.
Our efforts range from creating videos featuring employees facing similar issues, holding internal events supporting Mental Health Awareness Week and implementing exclusive support tools and benefits, including our Employee Assistance Programme (EAP) - offering confidential support with stress, financial worries and further guidance on managing work/life balance.
In support of Stress Awareness Month 2021, Staffline is holding a week-long virtual event of stress management, including exclusive content and guidance from both internal and external parties.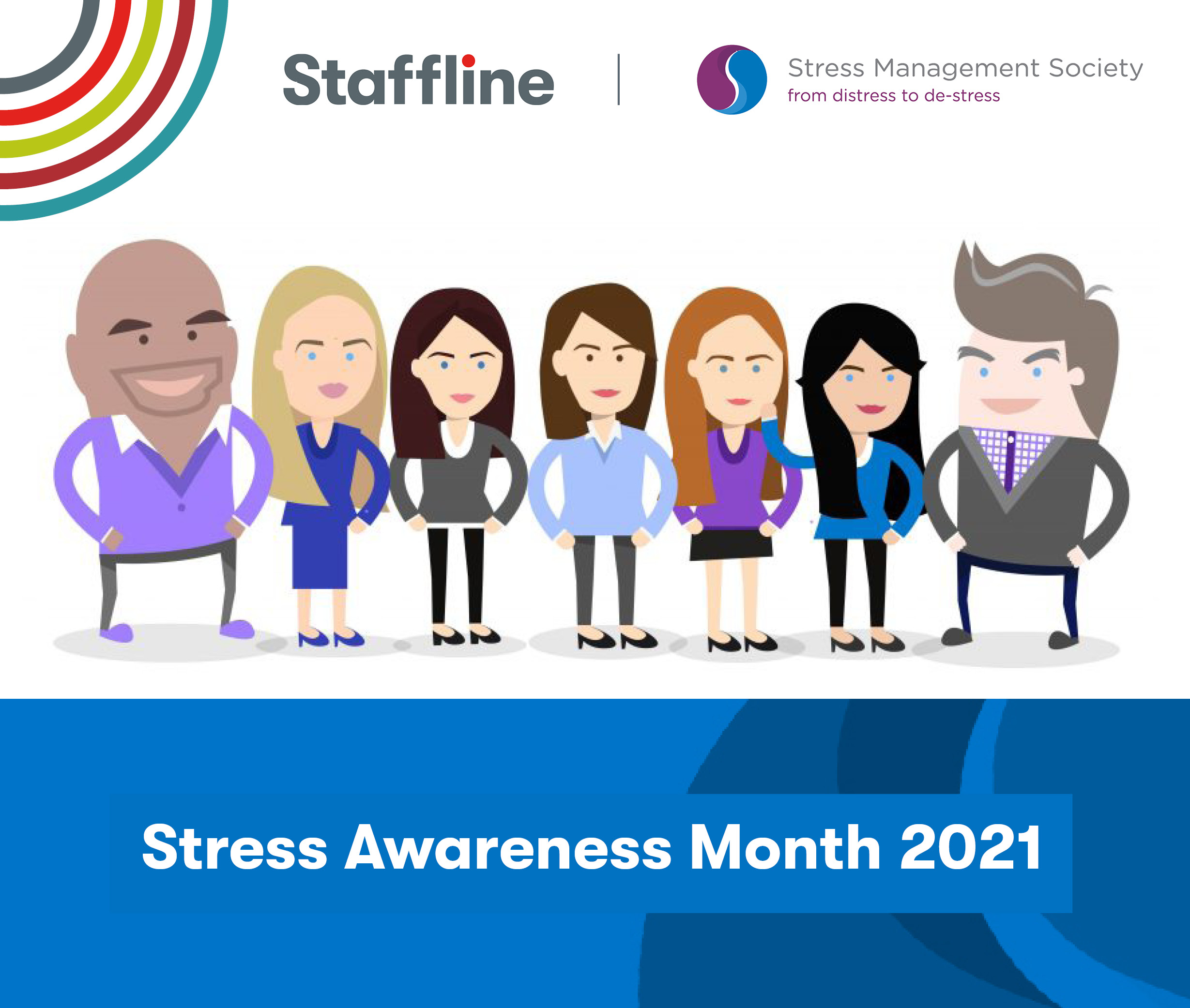 Accessible for our employees through our Learner Experience Platform (LXP), guest speakers include David Beeney, founder of Breaking the Silence and top 101 global influencer on employee engagement and Lorna Marie, founder of Lorna Marie Fitness and all-round fitness guru.
Our aim for this week is not just to offer our colleagues further Stress Management support, but to raise awareness and inspire other businesses to do the same.
---
An Overview of Staffline:
Established in 1986, Staffline is now the UK's largest recruiter and workforce provider, delivering OnSite workforce solutions to leading brands. We work in partnership with clients and candidates, meeting business needs and matching people with opportunities.

We specialise in large-scale recruitment, providing teams to help businesses succeed. Our support is flexible to meet changing demands.

We make the world of work simple, helping companies to find the right people and perform at their best. Our service and pricing are bespoke, and we offer complete protection on compliance and ethical standards.

Our OnSite services support a range of sectors including agriculture, food production, logistics, transport, manufacturing and the automotive sector. We're based at over 400 sites nationwide and find work for over 60,000 people each day.

Our new technologies include the AI chat bot, delivering 'always on' communication, the Universe platform, a game-changing candidate interface, and industry-leading customer experience management programme 'Have your Say'. These innovations drive our customer-centric approach. We lead where others follow.

The Staffline Group also includes leading public service provider PeoplePlus - which helps tens of thousands of unemployed and disadvantaged people find work each year.

Find out more at: www.staffline.co.uk