Whilst we continue to work together as a nation and try to re-build the new 'normal' during these unprecedented times, it can be hard as a business (or an individual, for that matter) to focus on anything other than Coronavirus-related affairs.
Mental Health Awareness Week gives us an opportunity to pause, reflect and focus on us, and only us.
Mental Health problems will impact at least 1 in 4 people throughout the year - which, taking probability into account, likely means that you or someone you know, will experience some kind of Mental Health issue during 2020. With the introduction of self-isolation, quarantine and the inevitable prolonging of lock-down, we're all experiencing differing emotions and our social norms are changing.

Every year, the Mental Health Foundation supports businesses and individuals across the UK by launching campaigns that focus on certain aspects of Mental Health, how to manage it and guidance on maintaining a healthy mind.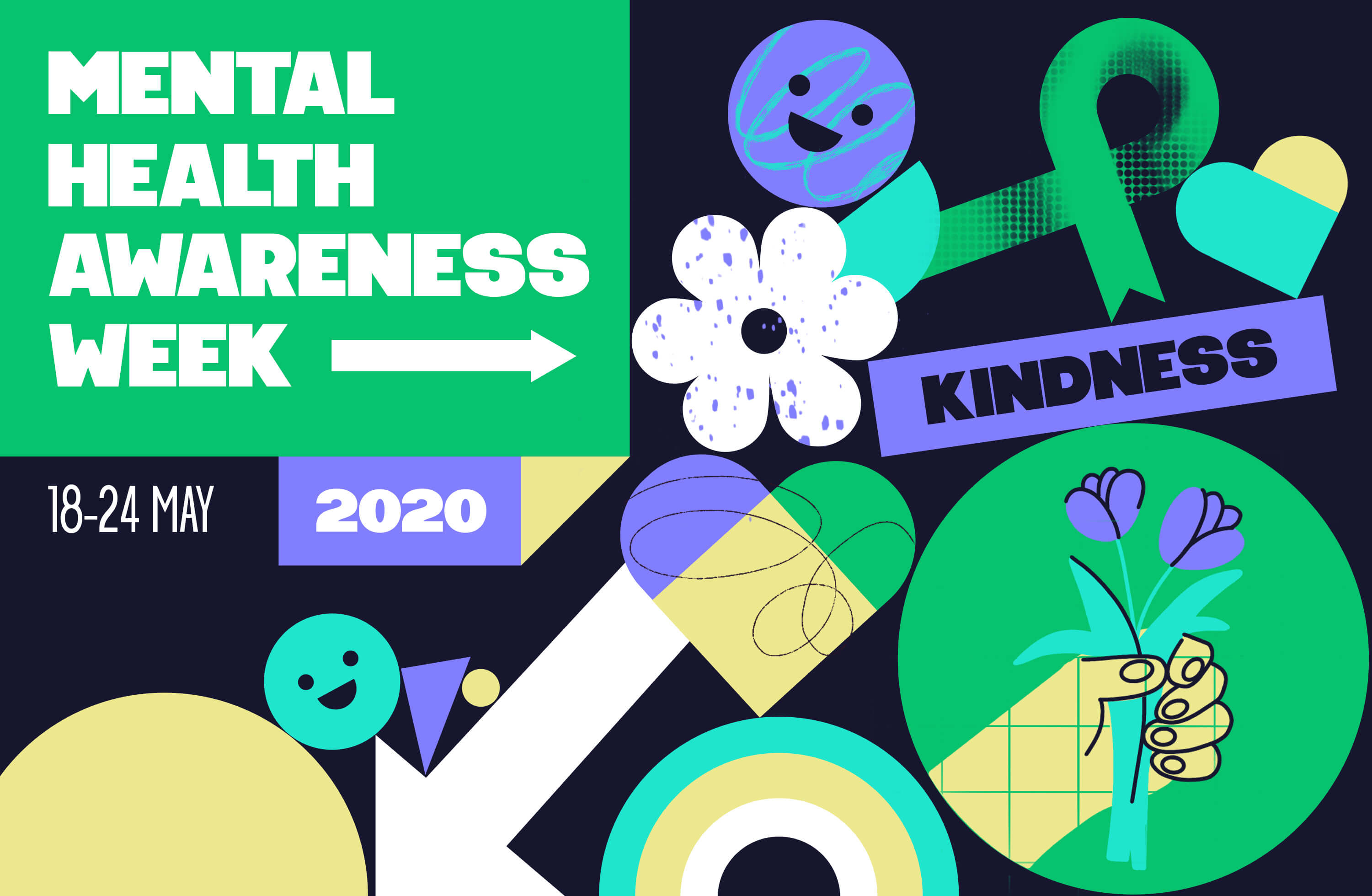 Working closely with the Mental Health Foundation, Staffline are launching its own 'Kindness' initiative throughout the week, emphasizing the hard work and determination from our employees, particularly through these difficult times. Our 'Kindness' initiative includes mini daily activities designed to encourage praise, support and most importantly, social well-being.
Our 'Kindness' initiative also includes daily webinars, focused around various Mental Health topics, hosted by Rob Woollen, Director of Health and Wellbeing at PeoplePlus and Naomi Greene, Wellbeing Advisor at PeoplePlus (part of the Staffline Group). These webinars are also available to external bodies, so please feel free to take part! Below are a list of topics and times that have been confirmed:
Sleep Well: Feel Well - Wednesday 20th May at 2:30pm (https://www.eventbrite.co.uk/e/104533526592)
Staying Social - Thursday 21st May at 10:30am (https://www.eventbrite.co.uk/e/104318250696)
Behaviour Change for Success - Friday 22nd May at 2:30pm (https://www.eventbrite.co.uk/e/104316451314)
As the UK's biggest recruiter, our duty is to look after and provide as much support as we can for our people. Health and wellbeing is a significant focus in our culture and is reflected through our exclusive support tools and benefits, including our Employee Assistance Programme (EAP) - offering confidential support with stress, financial worries and further guidance on managing work/life balance.
Our aim for this week is not just to offer our colleagues further Mental Health support, but to raise awareness and inspire other UK businesses to do the same.
We're encouraging UK businesses to reach out to your colleagues, offer the support and guidance they need to get through these challenging times and remember: be kind to yourself and to others.
Watch our latest video with People Partner, Tom Jarman, as he shares his advice and guidance around maintaining positive mental health.
Our People Team are more than happy to offer suggestions and guidance on offering additional support to your colleagues, just email: peopleteam@staffline.co.uk and reference 'Mental Health Support' in the subject!
---
An Overview of Staffline:
Established in 1986, Staffline is now the UK's largest recruiter and workforce provider, delivering OnSite workforce solutions to leading brands. We work in partnership with clients and candidates, meeting business needs and matching people with opportunities.
We specialise in large-scale recruitment, providing teams to help businesses succeed. Our support is flexible to meet changing demands.
We make the world of work simple, helping companies to find the right people and perform at their best. Our service and pricing are bespoke, and we offer complete protection on compliance and ethical standards.
Our OnSite services support a range of sectors including agriculture, food production, logistics, transport, manufacturing and the automotive sector. We're based at over 400 sites nationwide and find work for over 60,000 people each day.
Our new technologies include the AI chat bot, delivering 'always on' communication, the Universe platform, a game-changing candidate interface, and industry-leading customer experience management programme 'Have your Say'. These innovations drive our customer-centric approach. We lead where others follow.
The Staffline Group also includes leading public service provider PeoplePlus - which helps tens of thousands of unemployed and disadvantaged people find work each year.
Find out more at: www.staffline.co.uk