Over the past few years, Staffline have put a major focus on expanding and enhancing our Branch Network, a selection of 'Experience Centres' and offices dotted across the UK to offer candidates a hub to talk to our experienced recruiters and make use of our trailblazing technology.
On Monday, 13th September, we're pleased to announce that we'll be opening the doors to our brand new office in Harlow, Essex! As such, we will be throwing a 'grand opening' style event which will include snacks and beverages and an opportunity to network with businesses and entrepreneurs in the local area.
In addition, we will be pleased to welcome some senior leaders at the company, including our Managing Director of Operations - Tim Southam, Director of Branches - Vicky Hoy and National Sales Manager - Lisa Goff.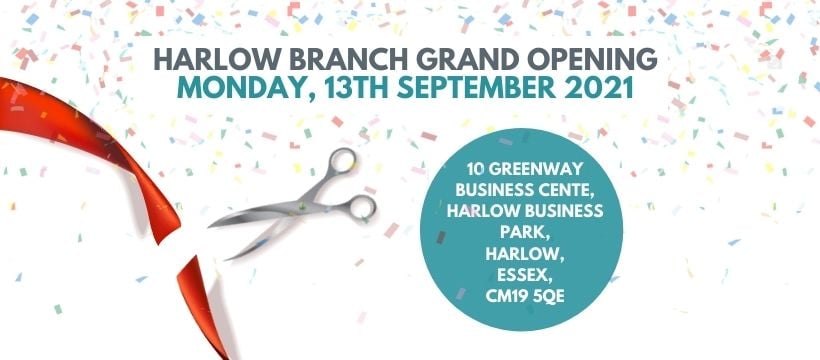 "Following the continued success within the Branch Network I am extremely excited to announce the launch of our Harlow Office. Increasing our footprint throughout England and Wales is a huge part of our growth strategy and this new opening will expand our reach within the South East region." Vicky Hoy, Director of Branches.
If you are a candidate looking for work in the Essex area, or a potential client in need of recruitment support, please reach out to our Regional Business Manager (South) who will be more than happy to help!
Natalie Finch, Regional Business Manager - natalie.finch@staffline.co.uk
---
If you'd like to learn search for jobs working within our UK Branch Network, visit our Careers page: https://www.staffline.co.uk/about-us/careers
---
An Overview of Staffline:
Established in 1986, Staffline is now the UK's largest recruiter and workforce provider, delivering OnSite workforce solutions to leading brands. We work in partnership with clients and candidates, meeting business needs and matching people with opportunities.

We specialise in large-scale recruitment, providing teams to help businesses succeed. Our support is flexible to meet changing demands.

We make the world of work simple, helping companies to find the right people and perform at their best. Our service and pricing are bespoke, and we offer complete protection on compliance and ethical standards.

Our OnSite services support a range of sectors including agriculture, food production, logistics, transport, manufacturing and the automotive sector. We're based at over 400 sites nationwide and find work for over 60,000 people each day.

Our new technologies include the AI chat bot, delivering 'always on' communication, the Universe platform, a game-changing candidate interface, and industry-leading customer experience management programme 'Have your Say'. These innovations drive our customer-centric approach. We lead where others follow.

The Staffline Group also includes leading public service provider PeoplePlus - which helps tens of thousands of unemployed and disadvantaged people find work each year.

Find out more at: www.staffline.co.uk