On Wednesday, 6th October, Staffline colleagues and customers gathered at the Forest of Arden Championship Course to take part in the Group's first major fundraiser for our chosen charity of 2021 - The McCarney Foundation.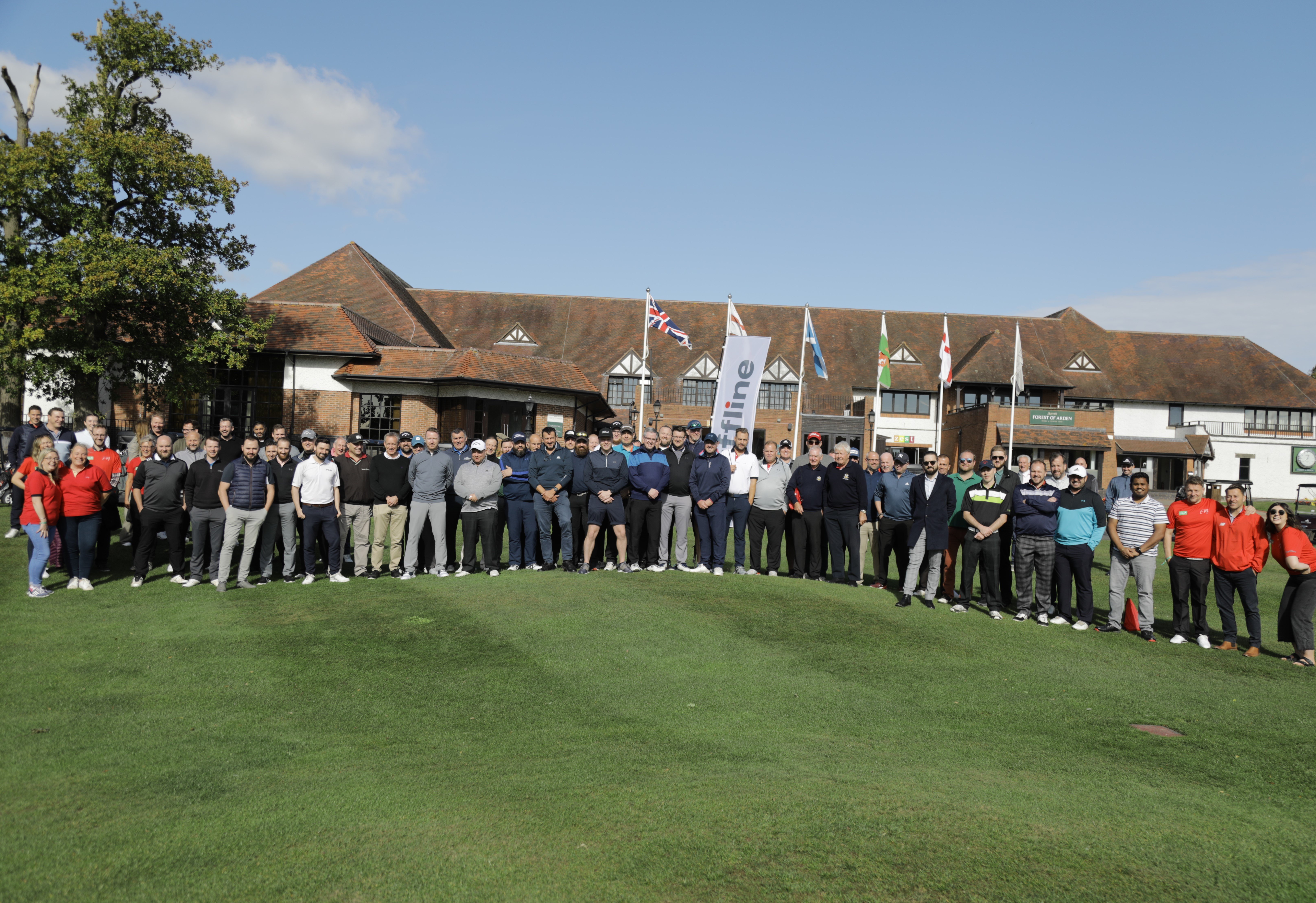 "This year's Charity Golf Day is particularly poignant due to losing a great colleague and friend last year, Eugene McCarney, who very sadly passed away after a very short battle with liver cancer leaving behind his wife, Pru and two daughters, Harriett, and Georgie. Eugene was the life and soul of any event he attended, including all of our past golf events and he will always be remembered for his hearty laugh and large sense of humour."
Gary Saville, Managing Director (Specialist Divisions) and organiser of the event
The event welcomed 70+ golfers to compete in teams of four, including representatives from the likes of Marks & Spencer, boohoo, AM Fresh, Total Jobs and more.
After the tournament, golfers were invited to a three-course meal and evening entertainment.
Pru McCarney, founder of The McCarney Foundation, then proceeded with a silent auction - including prizes such as a private plane getaway and signed Manchester United shirt.
We'd like to say a big thank you to all those who attended and to our internal volunteers, who helped organise and facilitate the fundraiser. We're delighted to announce that throughout the day, Staffline raised just under £7,000 to go towards The McCarney Foundation!
Take a look at the video below to see a round-up of the fundraiser:
---
An Overview of Staffline:
Established in 1986, Staffline is now the UK's largest recruiter and workforce provider, delivering OnSite workforce solutions to leading brands. We work in partnership with clients and candidates, meeting business needs and matching people with opportunities.

We specialise in large-scale recruitment, providing teams to help businesses succeed. Our support is flexible to meet changing demands.

We make the world of work simple, helping companies to find the right people and perform at their best. Our service and pricing are bespoke, and we offer complete protection on compliance and ethical standards.

Our OnSite services support a range of sectors including agriculture, food production, logistics, transport, manufacturing and the automotive sector. We're based at over 400 sites nationwide and find work for over 60,000 people each day.

Our new technologies include the AI chat bot, delivering 'always on' communication, the Universe platform, a game-changing candidate interface, and industry-leading customer experience management programme 'Have your Say'. These innovations drive our customer-centric approach. We lead where others follow.

The Staffline Group also includes leading public service provider PeoplePlus - which helps tens of thousands of unemployed and disadvantaged people find work each year.

Find out more at: www.staffline.co.uk