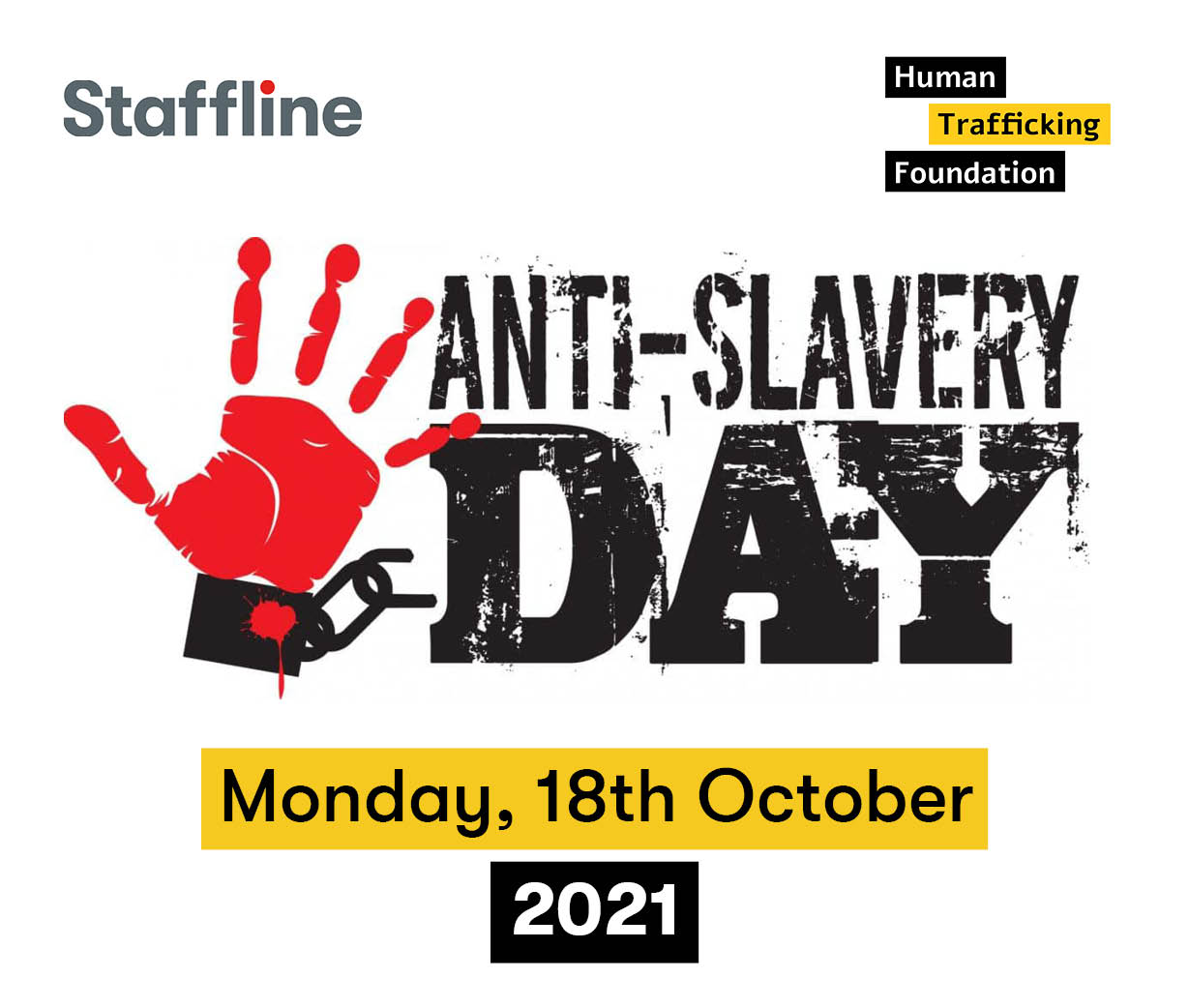 On Monday 18th October 2010, the first UK Anti-Slavery Day took place, following the UK Anti-Slavery Act being passed into law in April 2010.
For the last decade, Anti-Slavery Day has been recognised as an opportunity to raise awareness of the dangers and consequences of modern-day slavery and human trafficking.
As the UK's biggest recruiter, it is our duty to do everything we can to protect our workers against modern slavery and prevent criminal gangs from operating within our supply chains. Our dedicated Compliance Team work alongside numerous government bodies, including the REC, ALP, GLAA and actively work with UK police forces to assist in our investigations.
In the last three years, Staffline has helped to rescue 110 victims of modern slavery and helped to support 30 survivors into work.
To help raise awareness during Anti-Slavery Day, we have launched an internal learning campaign for our colleagues through the LXP (Learner Experience Platform), featuring multiple content releases on what modern slavery consists of, spotting the red flags and most importantly, what to do when spotted.
For more information on our Compliance Team and our efforts in eradicating modern slavery in the UK, visit our website: https://www.staffline.co.uk/
---
An Overview of Staffline:
Established in 1986, Staffline is now the UK's largest recruiter and workforce provider, delivering OnSite workforce solutions to leading brands. We work in partnership with clients and candidates, meeting business needs and matching people with opportunities.

We specialise in large-scale recruitment, providing teams to help businesses succeed. Our support is flexible to meet changing demands.

We make the world of work simple, helping companies to find the right people and perform at their best. Our service and pricing are bespoke, and we offer complete protection on compliance and ethical standards.

Our OnSite services support a range of sectors including agriculture, food production, logistics, transport, manufacturing and the automotive sector. We're based at over 400 sites nationwide and find work for over 60,000 people each day.

Our new technologies include the AI chat bot, delivering 'always on' communication, the Universe platform, a game-changing candidate interface, and industry-leading customer experience management programme 'Have your Say'. These innovations drive our customer-centric approach. We lead where others follow.

The Staffline Group also includes leading public service provider PeoplePlus - which helps tens of thousands of unemployed and disadvantaged people find work each year.

Find out more at: www.staffline.co.uk