On Saturday 11th June, Samworth Brothers (one of Staffline's largest clients) hosted its bi-annual charity challenge in The Brecon Beacons, welcoming its colleagues and business partners to take part in an 'all-terrain' event to raise money for their chosen charities.
The charity event required teams of 4 to complete a grueling nine-hour all round course across the Welsh National Park, including trekking, mountain biking and kayaking, in some pretty typical British summer weather conditions (see picture below!)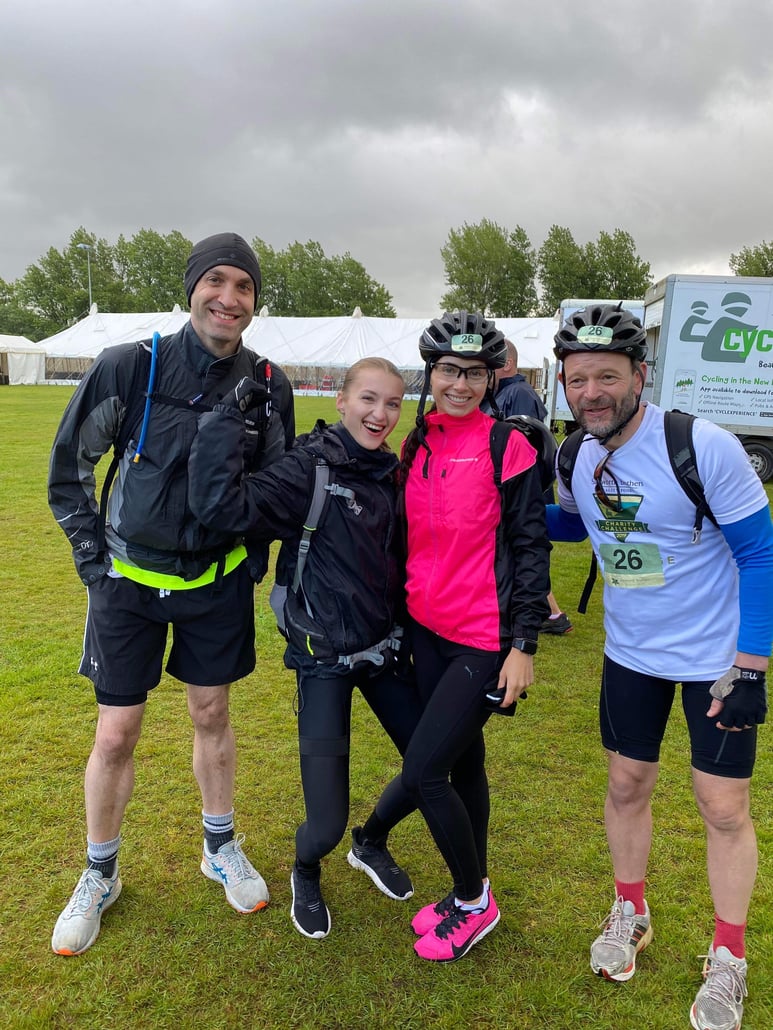 After months of training on weekends and in the early hours, eight team members from Staffline GB's A La Carte, a specialist food sector business, competed in the 'Tough' and 'Super Tough' categories.
No Adrenaline, No Fun (Ashley Ball, Ross Turner, Viktorija Komza and Klaudia Tereba) finished 5th out of 22 teams in the 'Tough' category and The Leg-Ends (Charles Kennington, Charlotte Obahiagbon, Simon Hare & Jen Hare) managed to secure the top spot in the 'Super Tough' category!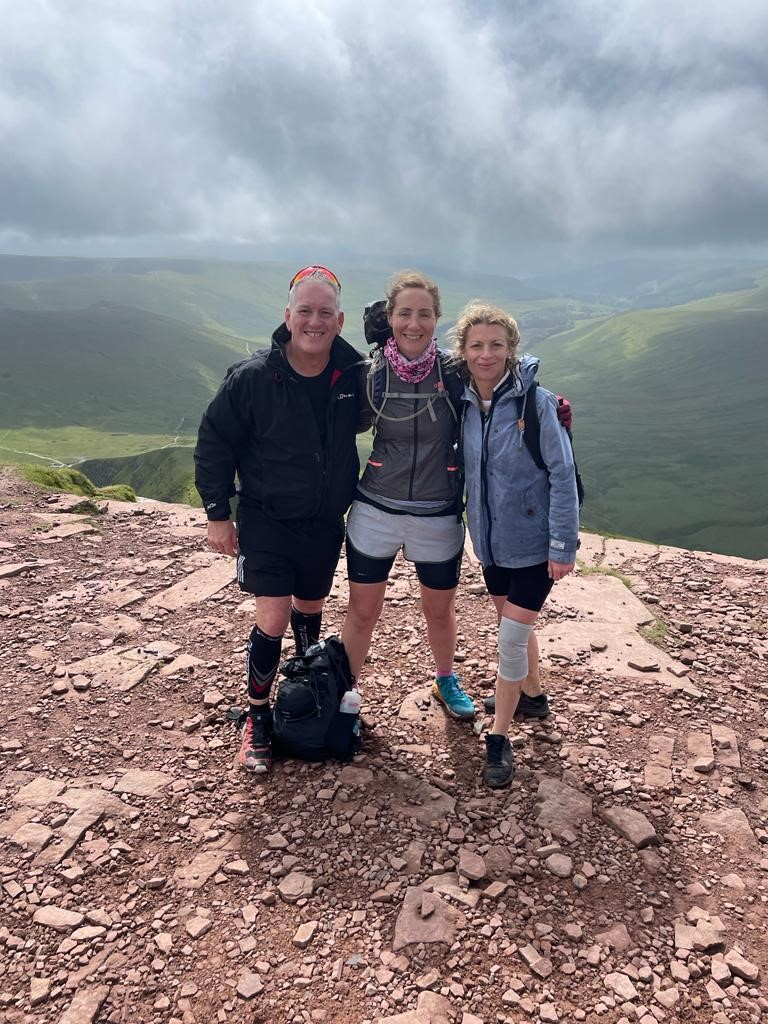 Including the additional £1,000 donated by Samworth Brothers for winning the event, both teams managed to raise a total of £5,600 for their three chosen charities; Leicester Hospitals Charity, Cancer Research UK and Staffline's chosen charity for this year, The McCarney Foundation.
Charles Kennington, Operations Director at A La Carte, said:
"Samworth Brothers are one of our largest clients so it was great to be able to support this event entering two teams from Staffline. Both teams trained hard for this event which showed in the placings we achieved in what was a very competitive event.
"Thank you to the teams that gave up their weekends to take part in this event and also the many evenings and early starts that went into the training, it all paid off! I also want to thank the team members that gave up their weekend last week and this coming weekend to provide additional volunteers (Danielle Blank & Jenny Britton) to support Samworth Brothers in running this event, something that is not only appreciated by me but also by everyone at Samworth Brothers."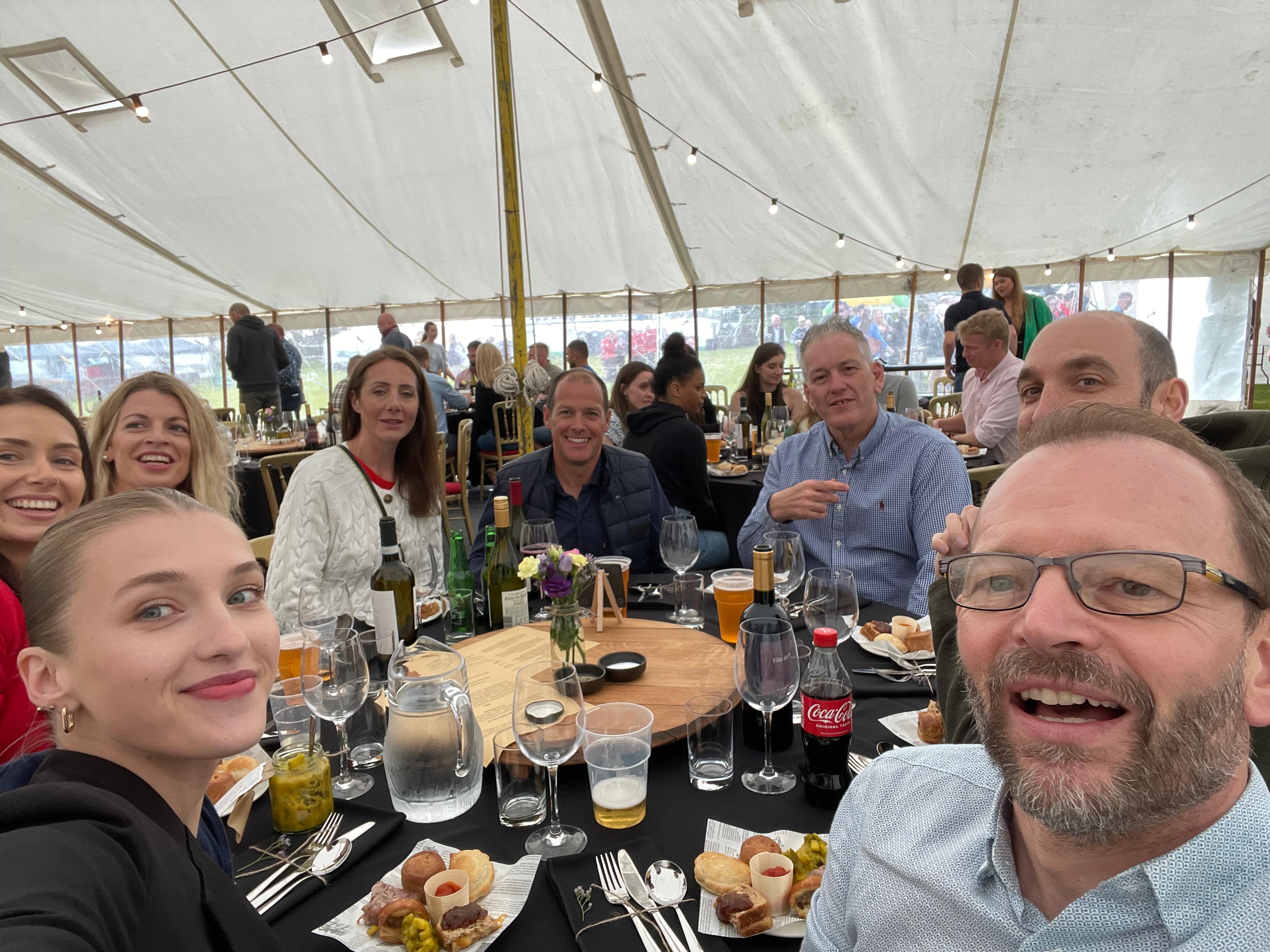 Thank you to Samworth Brothers for organising this fantastic charity event, we'll no doubt see you in 2024!
---
More about The McCarney Foundation
https://www.themccarneyfoundation.com/
---
An Overview of Staffline:
Established in 1986, Staffline is now the UK's largest recruiter and workforce provider, delivering OnSite workforce solutions to leading brands. We work in partnership with clients and candidates, meeting business needs and matching people with opportunities.

We specialise in large-scale recruitment, providing teams to help businesses succeed. Our support is flexible to meet changing demands.

We make the world of work simple, helping companies to find the right people and perform at their best. Our service and pricing are bespoke, and we offer complete protection on compliance and ethical standards.

Our OnSite services support a range of sectors including agriculture, food production, logistics, transport, manufacturing and the automotive sector. We're based at over 400 sites nationwide and find work for over 60,000 people each day.

Our new technologies include the AI chat bot, delivering 'always on' communication, the Universe platform, a game-changing candidate interface, and industry-leading customer experience management programme 'Have your Say'. These innovations drive our customer-centric approach. We lead where others follow.

The Staffline Group also includes leading public service provider PeoplePlus - which helps tens of thousands of unemployed and disadvantaged people find work each year.

Find out more at: www.staffline.co.uk