Wigan Rugby League Referees Society Unveils New Staffline Kit
On Wednesday, 18th May, the Wigan Rugby League Referees Society (WRLRS) launched their new community kit, sponsored by Staffline and The McCarney Foundation at Ince Rose Bridge Sports and Community Club.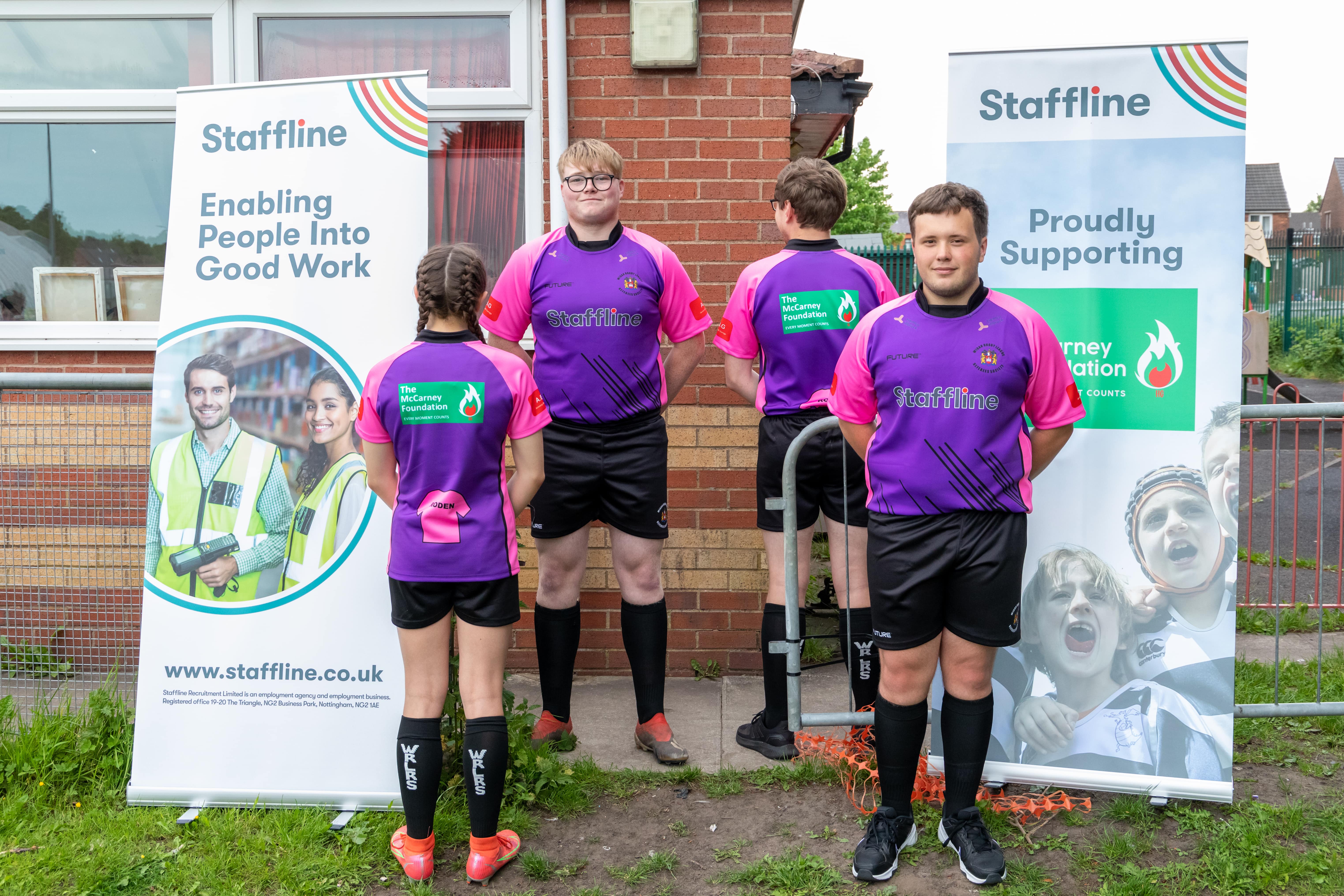 Photo by Glenn King
The event included an U14's game between Ince Rose Bridge vs Culcheth Eagles and guest appearances from Rugby League legends Andy Gregory and Tony Clubb.
Kieron Marno, Director at Staffline, helped organise the event and kit launch:
"Wigan is an area that is recognised as deprived with around 12,000 children in poverty. The aim of this partnership is to ensure that we can help children, whatever their background, enjoy a sport that is safe and highly rewarding whilst getting paid, which of course helps the bank of mum and dad in these challenging times!

"Ince Rose Bridge Community Club kindly offered to host the evening and arranged for match to be played before the awarding of the kits. This allowed 3 of our youngest referees to take to the field in the new kit and officiate the game."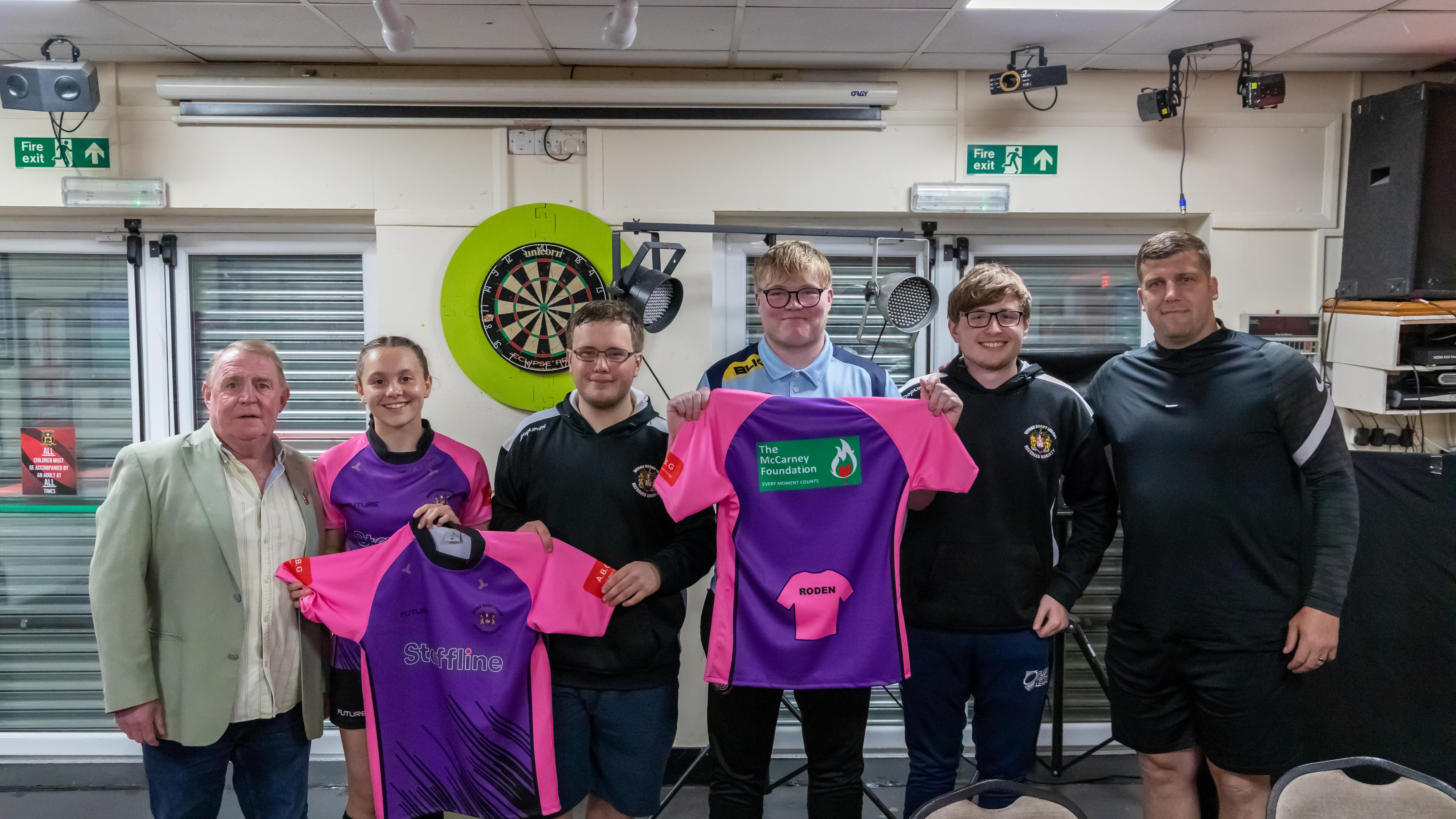 Photo by Glenn King
Sarah Taylor, People Director at Staffline, commented:
"A big thank you to everyone involved in the organisation of this event. It's always a pleasure partnering with The McCarney Foundation, a charity that is very close to the hearts of many at Staffline.
"We're proud to be part of this fantastic community in Wigan and we hope that we can continue this partnership and to provide good work to job-seekers in Wigan and the surrounding areas."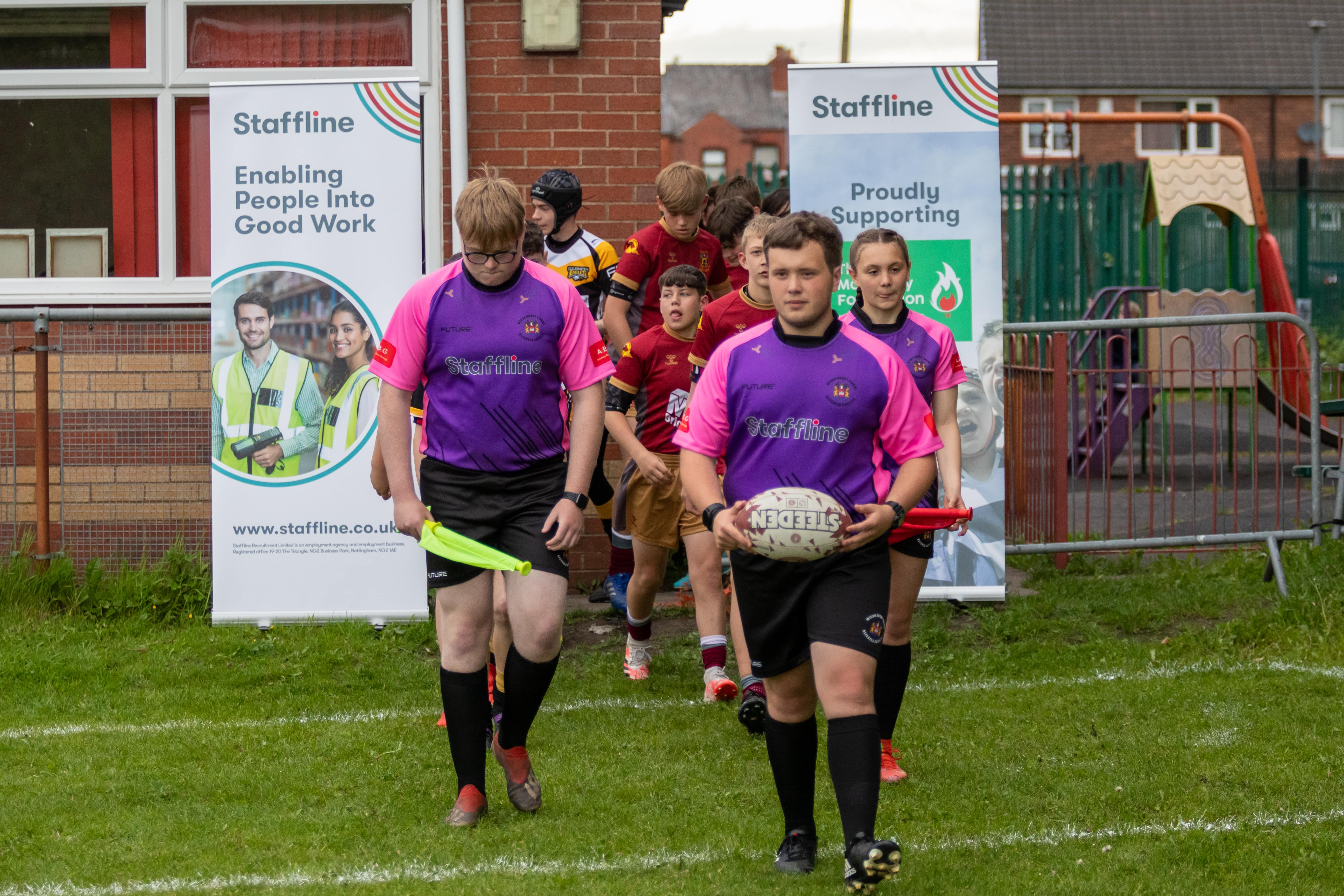 Photo by Glenn King
---
More about The McCarney Foundation
https://www.themccarneyfoundation.com/
---
An Overview of Staffline:
Established in 1986, Staffline is now the UK's largest recruiter and workforce provider, delivering OnSite workforce solutions to leading brands. We work in partnership with clients and candidates, meeting business needs and matching people with opportunities.

We specialise in large-scale recruitment, providing teams to help businesses succeed. Our support is flexible to meet changing demands.

We make the world of work simple, helping companies to find the right people and perform at their best. Our service and pricing are bespoke, and we offer complete protection on compliance and ethical standards.

Our OnSite services support a range of sectors including agriculture, food production, logistics, transport, manufacturing and the automotive sector. We're based at over 400 sites nationwide and find work for over 60,000 people each day.

Our new technologies include the AI chat bot, delivering 'always on' communication, the Universe platform, a game-changing candidate interface, and industry-leading customer experience management programme 'Have your Say'. These innovations drive our customer-centric approach. We lead where others follow.

The Staffline Group also includes leading public service provider PeoplePlus - which helps tens of thousands of unemployed and disadvantaged people find work each year.

Find out more at: www.staffline.co.uk