Staffline Ireland was named as one of the finalists at the Belfast Chamber Business Awards 2021, held on Friday 22nd October, for the category of 'Best Company to Work For'.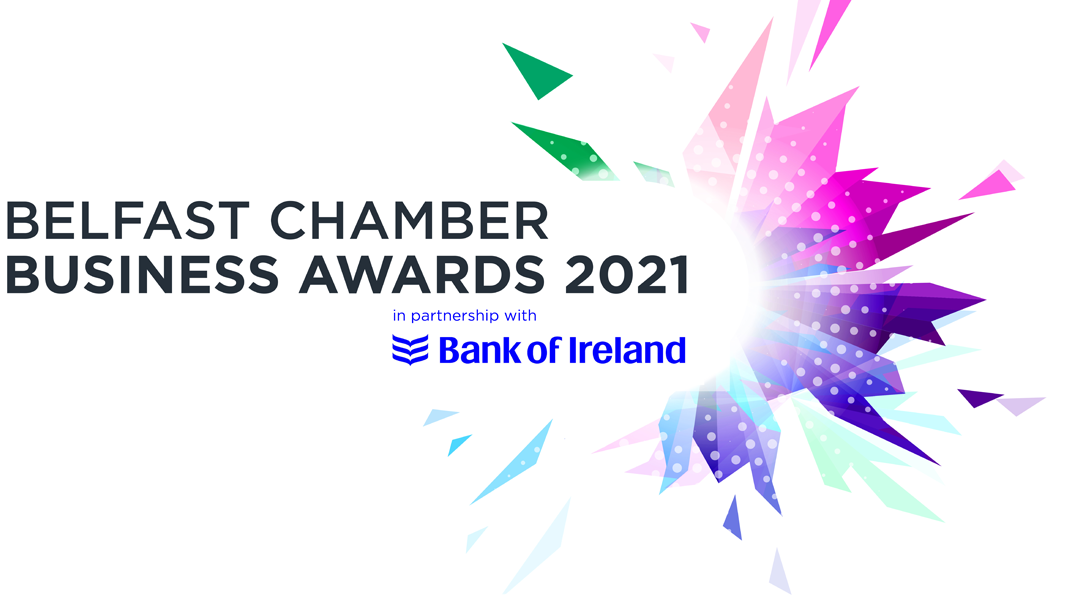 Since its inception in 1912, Belfast Chamber has been the voice for business in the city. Belfast Chamber represents over 500 businesses of all sizes, in all sectors and in all parts of Belfast.
The Belfast Chamber Business Awards is a firm fixture in the Belfast business calendar and is a showcase gala event that highlights the great strength and diversity of business in Belfast across all sectors.
Caroline Feeney (Director of Marketing and Public Affairs) and Denise Falls (Head of Executive Search) representing Staffline Ireland at the Belfast Chamber Business Awards 2021
Unfortunately, Staffline Ireland did not take home the award, but nevertheless had a fantastic time at the ceremony and all winners and finalists were celebrated as key drivers to the city's economy!
---
An Overview of Staffline:
Established in 1986, Staffline is now the UK's largest recruiter and workforce provider, delivering OnSite workforce solutions to leading brands. We work in partnership with clients and candidates, meeting business needs and matching people with opportunities.

We specialise in large-scale recruitment, providing teams to help businesses succeed. Our support is flexible to meet changing demands.

We make the world of work simple, helping companies to find the right people and perform at their best. Our service and pricing are bespoke, and we offer complete protection on compliance and ethical standards.

Our OnSite services support a range of sectors including agriculture, food production, logistics, transport, manufacturing and the automotive sector. We're based at over 400 sites nationwide and find work for over 60,000 people each day.

Our new technologies include the AI chat bot, delivering 'always on' communication, the Universe platform, a game-changing candidate interface, and industry-leading customer experience management programme 'Have your Say'. These innovations drive our customer-centric approach. We lead where others follow.

The Staffline Group also includes leading public service provider PeoplePlus - which helps tens of thousands of unemployed and disadvantaged people find work each year.

Find out more at: www.staffline.co.uk