​Following the pandemic, where many lost their jobs and many more are still feeling uncertain about job stability – there is a definite feeling of hesitancy in the air when it comes to moving to a new employer. It seems much of the UKs talent is preferring to stick with what they consider to be a 'safe' situation.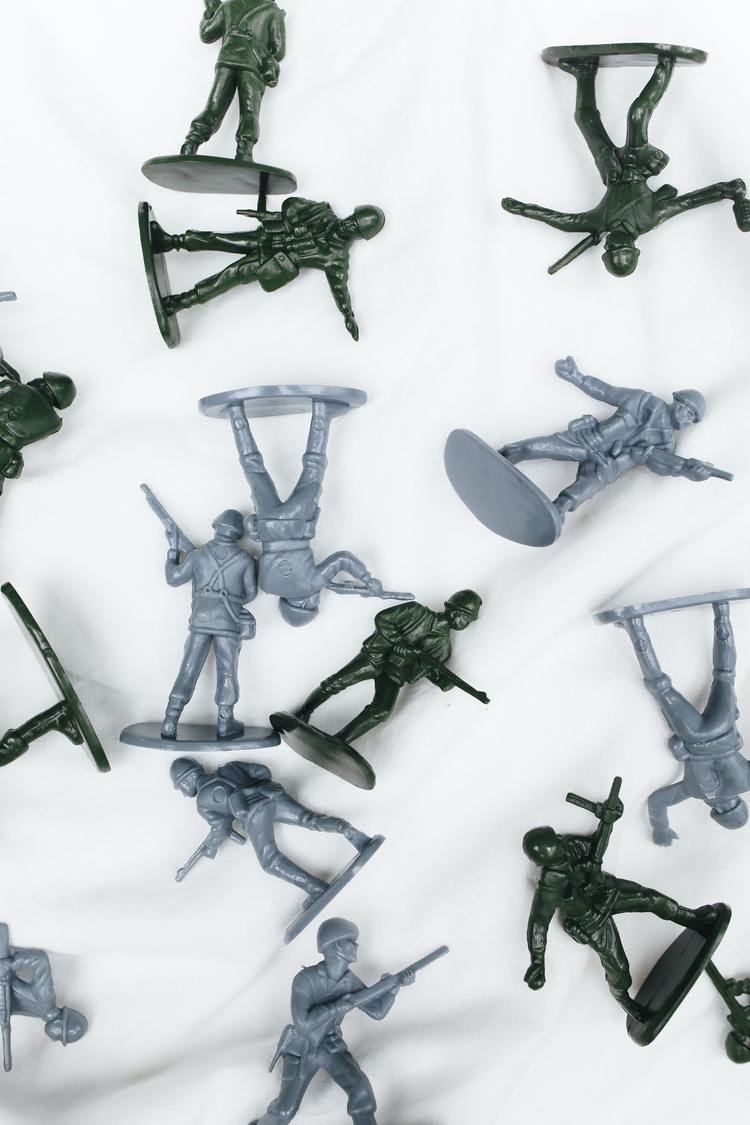 Figures we've seen suggest that vacancies increased by over 20% between Q4 of 2020 and Q1 of 2021. However, applicants have fallen by over 34%.

So, as an employer yourself, and with the war on talent looking to intensify…what's your battle plan?!

Things to consider when attracting talent

Consider the requirements of the role: With remote working being more viable, it's recommended that employers should complete a full review of the requirements to consider 'working from home' or a 'hybrid solution' that takes a more flexible approach to time spent in the office and allows working from home, some of the time.

Improve efficiency in the hiring process: Highly sought after talent may be pursuing multiple opportunities as companies battle for the best. So, ensure job descriptions are realistic, accurate and reflect the necessary knowledge and skills required to do the job. Also, provide a clear overview of your organisation and its values to your candidates. Most importantly, create an efficient and streamlined hiring processes with a solid structure. This will improve the likelihood that your candidates accept your job offer.
Why retaining talent is just as important

Recruiting and retaining the best candidates available is essential. The main reasons your talent may seek other opportunities include:
• Poor salary and benefits
• A lack of training or development opportunities leaving them feeling 'un-challenged'
• Work place toxicity
• Feeling micromanaged
• A lack of work/life balance.
It is more important than ever to find out how your talent are feeling and the reasons behind them considering leaving. This can be done by sending confidential attitude surveys and exit interviews.

Retention can also be improved by ensuring candidates have a realistic idea of what the job entails, improving career development opportunities, completing effective appraisals, strong diversity policies, a practicable means of dealing with work place toxicity, a good work/life balance and means for staff to register dissatisfaction - and offer a solution.

By making your employees feel valued and proud of the work they do will immediately improve turnover rate and develop the right work culture.
"In today's market, there is a shortage of talent available. So candidates can afford to be choosy.
It's time to amplify your brand, culture and recruitment efforts so that you do not lose the people who are going to take your company forward.
Effective communication, speed of process, a structured approach and a great partnership with a trustworthy recruiter is the ONLY way to win the war"
Kris Smith, Senior Technical Recruitment Manager, Omega
How Omega can help you win the war

Quite simply, by supporting you to get the very best from your people at every level.

By working with a recruiter to identify and attract talent, and then negotiate terms, can reduce a huge amount of time and cost to hiring managers. But that's only half the story.

We build long term client partnerships so we're able to provide informed, rapid and intelligent business solutions – on any scale.
Other benefits of partnering with us:

• A dedicated team of helpful and responsive experts
• Complete daily management of staff
• Management of all recruitment suppliers
• Payroll processing
• Management of legal compliance
• Focus on quality and process improvement
• Involvement in worker performance and productivity management
• Long term partnerships with beneficial outcomes
• Dedicated worker absence management including biometric time and attendance recording systems
• A single consolidated monthly invoice which reduces your administration
What our clients say

"Omega Resource Group is helpful and responsive, and often brings new solutions and ideas to enhance our success with recruitment. It's a real partnership; they understand our business and what we stand for."
Get in touch with Omega
If you have a high volume of temporary or permanent workers and need dedicated, proactive and consistent management of your workforce, the Managed Serviced Programmes with Omega is the solution.
If you'd like to see what our clients think, take a look at this short video and decide if you'd like to join them. One of our clients has been with us for 18 years!
---
An Overview of Omega:
Founded in 1998, Omega is an award-winning recruitment company that is part of the Staffline group.
Omega focus on delivering high-value, bespoke recruitment solutions using our in-depth knowledge of the automotive, aerospace, engineering, manufacturing, power energy renewables, logistics and professional services markets. With a large network of recruitment experts, we have the ability to deliver specialised services on any scale.
We build progressive long-term client partnerships through dedicated management of permanent, contract and temporary recruitment. Whether Executive Search, permanent, contract, temporary or Managed Service programmes, Omega has the experience to meet and exceed your expectations, providing real, proven services.

Find out more at: www.omegaresource.co.uk