On Monday, 10th June 2019, the Staffline Foundation launched its latest charity fundraiser, 'Le Tour de Staffline' with hopes of raising £60,000 for the UK children's charity, the NSPCC.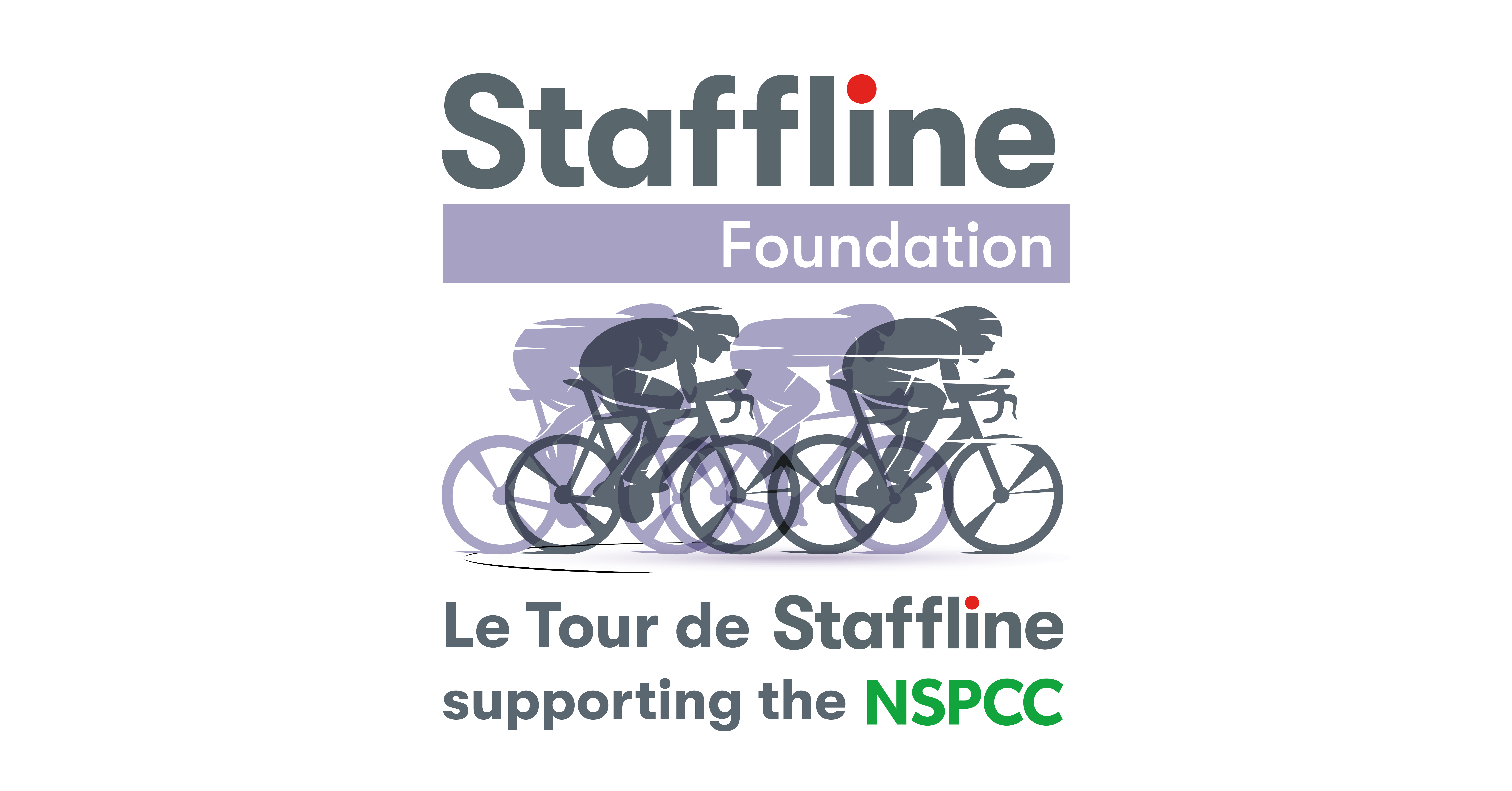 The mass four-day cycling event involves 15 Staffline employees, separated into two teams (North & South). The teams will ride opposite routes across the country, both aiming to reach the end goal of Staffline's Shared Services in Nottingham on Friday 14th June, covering an accumulative distance of 719 miles and visiting various client sites on their journey.
The North team are beginning their cycle at the NSPCC Glasgow office, travelling through; Moffat, Appleby-in-Westmorland, Knaresborough, Mansfield and Nottingham.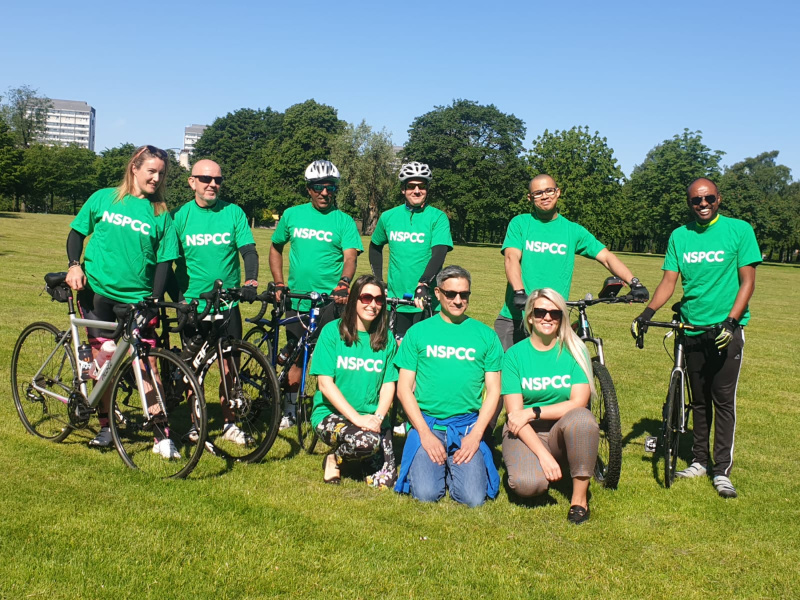 From left to right: Sarah Quittenton, Dylan Hughes, Jaz Heer, Member of NSPCC, Dave Faragher, Richard Brookes, Nicholas Saldeba, Member of NSPCC and Shan Saba ready to start at the NSPCC Glasgow Office (the North team).
The South team are beginning their cycle in Bugle, travelling through; Okehampton, Weston-super-Mare, Cheltenham, Hinckley, Leicester and Nottingham.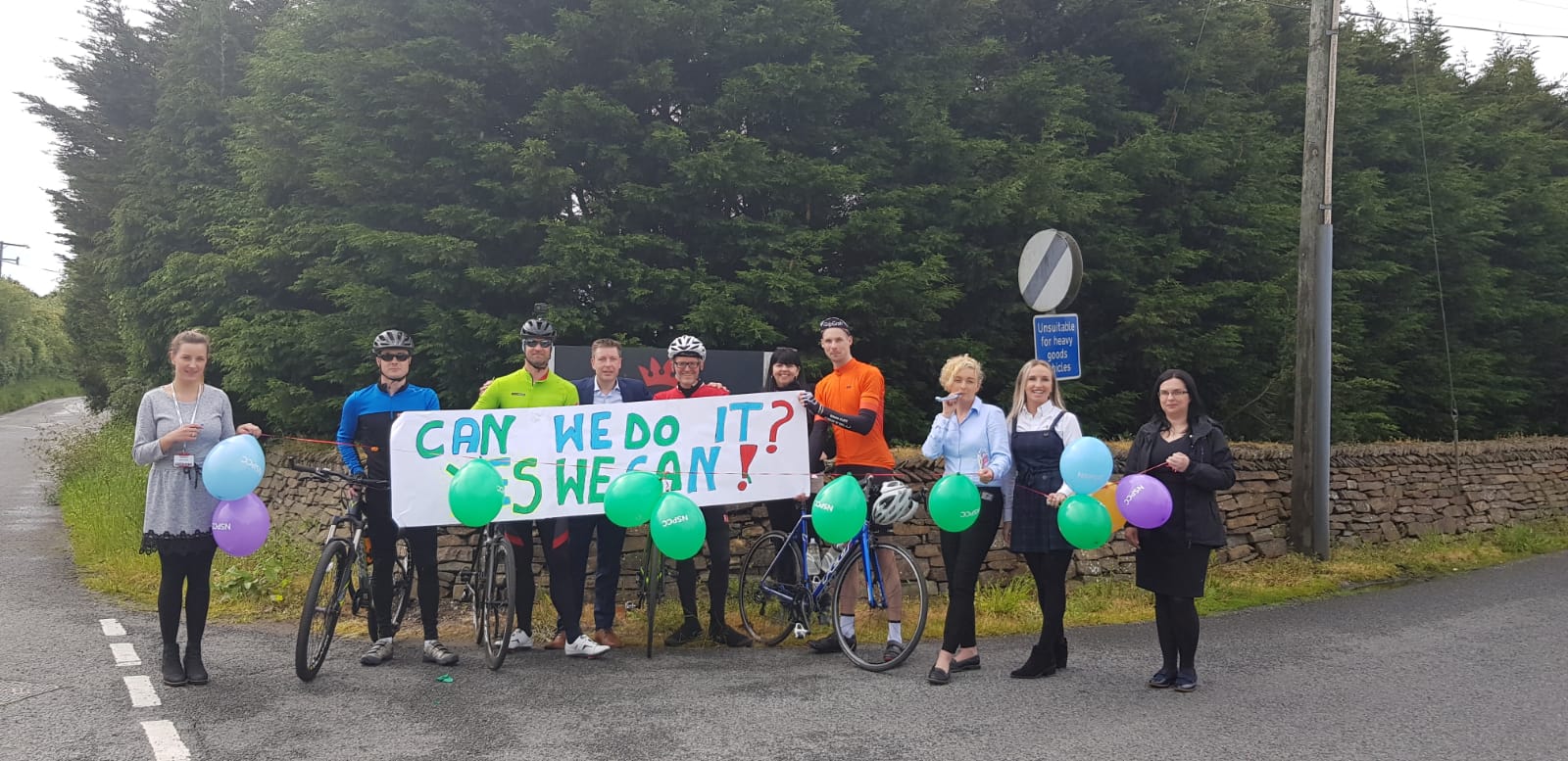 From left to right: Hanorata Kunkel, Brandon Leonard, Matt Breed, Tim Southam, Simon Shone, Paula Walker, Michael Goulding, Aleksandra Blauciak and Agnieska Nowakowska ready to start their cycle near Staffline's OnSite branch at Danish Crown in Bugle, Cornwall (the South team).
Mark Underwood, Managing Director of Staffline commented, "I am extremely proud that both Staffline and the Staffline Foundation can use their size and scale to support such a meaningful charity that's not only close to my heart, but to the hearts of many."
The Staffline Foundation is part of the Staffline Group that supports annually nominated UK charities through various fundraiser events throughout the year. In 2019, the NSPCC was nominated as the Staffline Foundation's supporting UK charity.
If you'd like to donate to this great cause, please visit the Staffline Foundation 'Le Tour de Staffline' JustGiving page: https://www.justgiving.com/fundraising/staffline-group (please be aware that we are fundraising through multiple channels, so the total shown on this JustGiving page will not reflect the total raised).
---
An Overview of Staffline:
Established in 1986, Staffline is now the UK's largest recruiter and workforce provider, delivering OnSite workforce solutions to leading brands. We work in partnership with clients and candidates, meeting business needs and matching people with opportunities.

We specialise in large-scale recruitment, providing teams to help businesses succeed. Our support is flexible to meet changing demands.

We make the world of work simple, helping companies to find the right people and perform at their best. Our service and pricing are bespoke, and we offer complete protection on compliance and ethical standards.

Our OnSite services support a range of sectors including agriculture, food production, logistics, transport, manufacturing and the automotive sector. We're based at over 400 sites nationwide and find work for over 60,000 people each day.

Our new technologies include the AI chat bot, delivering 'always on' communication, the Universe platform, a game-changing candidate interface, and industry-leading customer experience management programme 'Have your Say'. These innovations drive our customer-centric approach. We lead where others follow.

The Staffline Group also includes leading public service provider PeoplePlus - which helps tens of thousands of unemployed and disadvantaged people find work each year.

Find out more at: www.staffline.co.uk