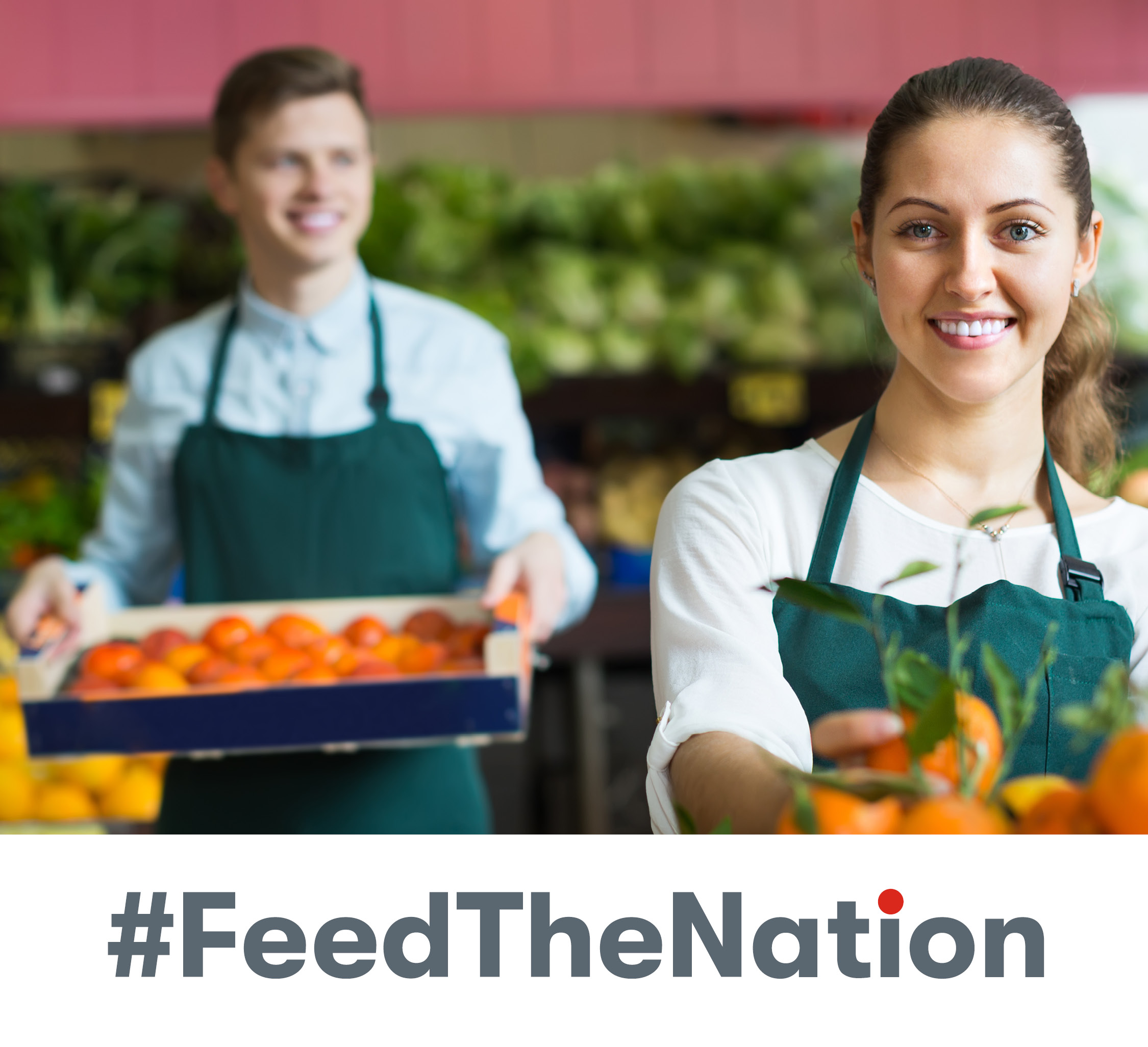 Covid-19 has re-shaped the dimensions of supply and demand in the UK labour market.

- Labour demand in travel, hospitality and much of the retail market has collapsed.
- Labour demand in food production, food supply, supermarket retail, transport and delivery services is massively outstripping current supply.

We are helping to recruit and train a temporary workforce to #FeedTheNation.
As the UK's biggest recruiter, we are supporting our nation's supermarkets and supply chains by responding to the increased demand in temporary job requirements. Staffline Recruitment and PeoplePlus (the UK's leading adult training provider) are responding to this unprecedented challenge in the form of a nationwide recruitment campaign, to support the UK's essential services, including food supply, retail and delivery.
Let us support you through these challenging times.
During these difficult times, our role as the UK's biggest recruiter is not only to ensure that workers and businesses affected by the Covid-19 pandemic are supported, but also to help UK supermarkets cope with a huge increase in demand.

With the UK's largest candidate and worker database, Staffline is uniquely placed to provide immediate temporary workers at scale.

We are offering our support and resources to any UK business that is struggling with staff shortages – feel free to have a chat with our Urgent Requirements Team, who will talk you through our approach and develop a bespoke recruitment plan to ensure your staff requirements are met.
Find out more at: www.feedthenation.co.uk
---
An Overview of Staffline:
Established in 1986, Staffline is now the UK's largest recruiter and workforce provider, delivering OnSite workforce solutions to leading brands. We work in partnership with clients and candidates, meeting business needs and matching people with opportunities.
We specialise in large-scale recruitment, providing teams to help businesses succeed. Our support is flexible to meet changing demands.
We make the world of work simple, helping companies to find the right people and perform at their best. Our service and pricing are bespoke, and we offer complete protection on compliance and ethical standards.
Our OnSite services support a range of sectors including agriculture, food production, logistics, transport, manufacturing and the automotive sector. We're based at over 400 sites nationwide and find work for over 60,000 people each day.
Our new technologies include the AI chat bot, delivering 'always on' communication, the Universe platform, a game-changing candidate interface, and industry-leading customer experience management programme 'Have your Say'. These innovations drive our customer-centric approach. We lead where others follow.
The Staffline Group also includes leading public service provider PeoplePlus - which helps tens of thousands of unemployed and disadvantaged people find work each year.
Find out more at: www.staffline.co.uk