Digital transformation and investing in trailblazing technology represents a key focus area for Staffline moving forward and is an integral part of our future strategy.
The official introduction of 'Flin', Staffline's AI Recruitment Assistant, at the beginning of 2020, marked the first considerable step-change in our digital transformation strategy. Born out of the ambition to improve and enhance the candidate journey, 'Flin' is now able to book candidates into interviews within minutes.
'Flin' was fundamental to our success following the Group's #FeedTheNation campaign, placing over 12,000 workers in key industries and generating 500,000+ unique visitors to the Group's website during the UK's first national lockdown.
Fully-connected with our bespoke CRM system and Staffline Universe, 'Flin' is constantly learning and is capable of predicting future recruitment trends and managing recruitment spend accordingly.
The latest instalment of 'Flin' Find Me Work, offers a completely unique dynamic to searching for jobs.
Find Me Work uses geolocation technology and custom-variables to calculate the most appropriate job for the user, based on a variety of factors. Within minutes, candidates are able to choose from a range of hand-picked jobs in their area and apply for an interview.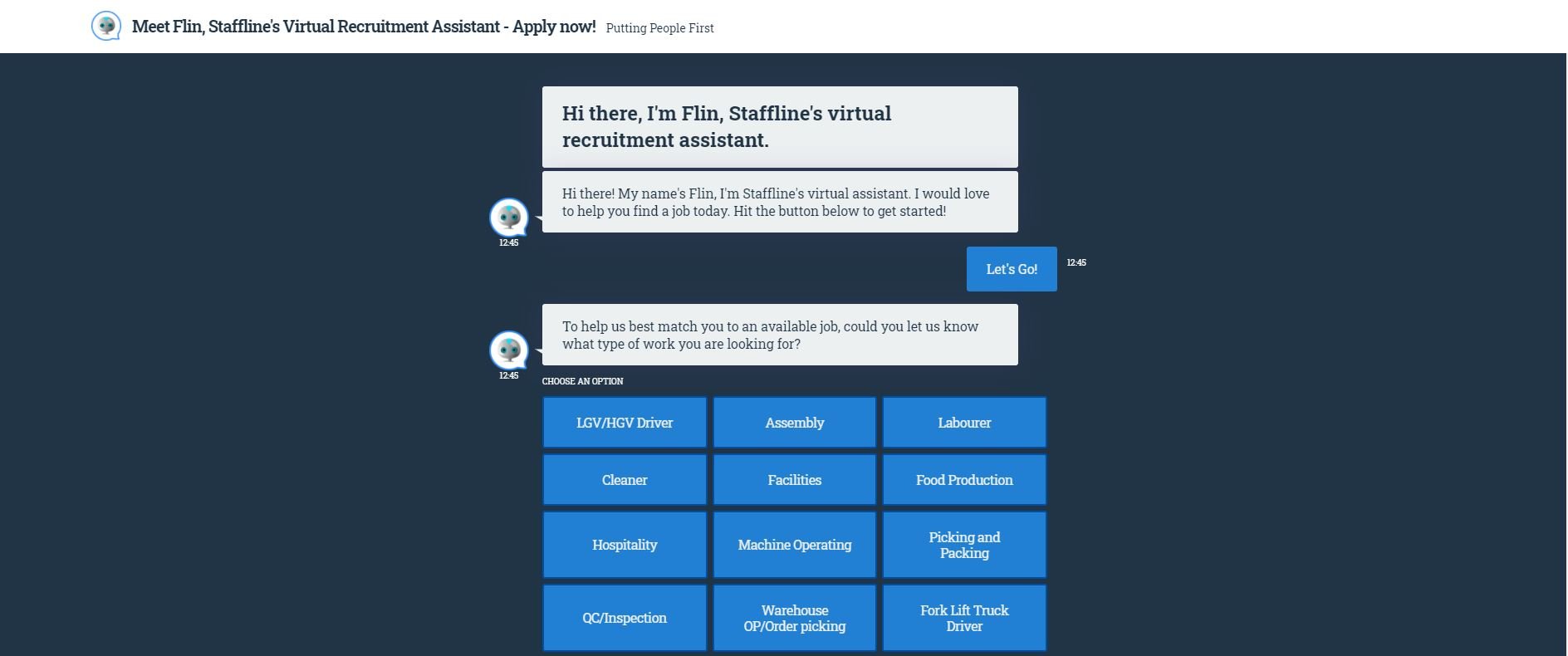 'Flin' is now more effective than ever as his knowledge base grows. Using a suite of real-time data transfer APIs, the second a new Staffline job advert is posted, a data payload is generated and sent to our operational database - Enlighten. Enlighten then takes this data and executes a number of operations to validate and store it before making it available to 'Flin' - all within a matter of milli-seconds.
If you're looking for work, or would like to see how 'Flin's' new instalment works in real-time, visit the Find Me Work website.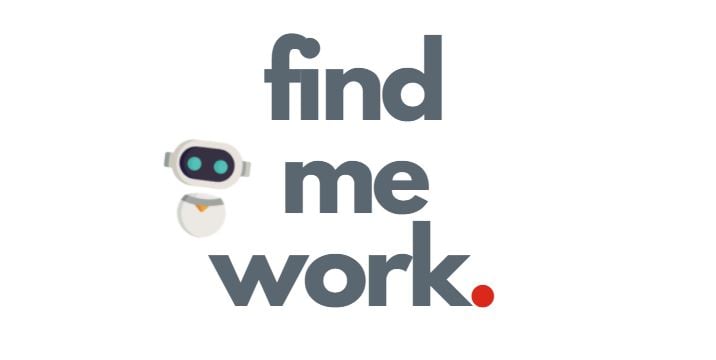 ---
An Overview of Staffline:
Established in 1986, Staffline is now the UK's largest recruiter and workforce provider, delivering OnSite workforce solutions to leading brands. We work in partnership with clients and candidates, meeting business needs and matching people with opportunities.

We specialise in large-scale recruitment, providing teams to help businesses succeed. Our support is flexible to meet changing demands.

We make the world of work simple, helping companies to find the right people and perform at their best. Our service and pricing are bespoke, and we offer complete protection on compliance and ethical standards.

Our OnSite services support a range of sectors including agriculture, food production, logistics, transport, manufacturing and the automotive sector. We're based at over 400 sites nationwide and find work for over 60,000 people each day.

Our new technologies include the AI chat bot, delivering 'always on' communication, the Universe platform, a game-changing candidate interface, and industry-leading customer experience management programme 'Have your Say'. These innovations drive our customer-centric approach. We lead where others follow.

The Staffline Group also includes leading public service provider PeoplePlus - which helps tens of thousands of unemployed and disadvantaged people find work each year.

Find out more at: www.staffline.co.uk
#RecruitmentTech #RecruitmentChatbot #Technology #Innovation