Shan Saba, Director at Brightwork Staffline, has been recognised in the 2021 Annual Report on Modern Slavery, published by the UK Government.
In 2017, Shan founded Scotland Against Modern Slavery, a movement focused on helping to eradicate human trafficking throughout Scotland and raise awareness of this serious issue across the Scottish business community.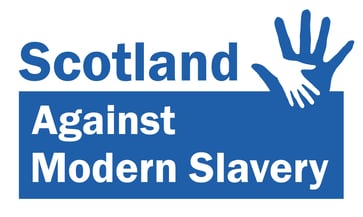 Tragically, there has been an alarming rise in the number of victims identified across Scotland in recent years. The charity incorporates over 40 partners, sharing a vast array of experience in tackling this terrible issue head-on.
Throughout 2020, as part of Shan's efforts to raise awareness, he released an eight-part podcast series featuring some of the industry's key spokespeople, including former Prime Minister, Theresa May, Cabinet Secretary for Justice, Humza Yousaf and Detective Superintendent, Fil Capaldi, who heads the Anti Human Trafficking Unit for Police Scotland.
Published on 25th November 2021, the UK Annual Report on Modern Slavery recognised Shan and Scotland Against Modern Slavery as key drivers for helping businesses understand the risks within their operations and supply chains.
The citation can be found below;
2.3.26. Shan Saba, director of Brightwork Recruitment agency has formed Scotland Against Modern Slavery (SAMS) to take forward engagement in the corporate sector under Action Area 3 of Scotland's Trafficking and Exploitation Strategy. Shan has hosted, recorded, and shared a series of Podcasts on the importance of businesses understanding the risks within their operations and supply chains, the negative consequences trafficking, and exploitation has on business and the benefits of joining a network of support. The podcasts have featured key figures including the Scottish Government's Cabinet Secretary for Justice and the Independent Anti-Slavery Commissioner. There are now over 30 organisations signed up to be part of SAMS. One member has agreed to put a banner on their lorries to draw attention and raise awareness of trafficking and exploitation in Scotland. It is hoped that members of SAMS will become ambassadors and act as conduits between their respective organisations and the group to share best practice and intelligence. SAMS had their initial meeting in March 2021 and has met monthly since. A dedicated website to inform, educate and provide help and support has also been developed.