As part of our Anti-Slavery campaign this week, we've been able to speak to a long-standing Staffline colleague, who himself was formally a victim of modern slavery.
To protect their identity, we've changed our colleague's name and we're grateful to 'Adam' for being brave enough to come forward and share his story.
---
A Modern Slavery Account - 'Adam's' Story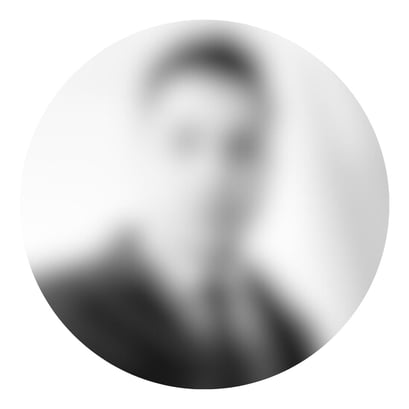 Hi, my name is Adam. This is my story of being coerced into forced labour.
The Early Days
I moved to the UK when I was 25 years old from Europe, with hopes to learn the language and start a life here. Before moving, I had to pay a fortune to register with an 'agency'. When I got to the UK, they put me in a hotel and immediately took away all of my legal documents (passport, driving license, etc.).
Due to this being a completely different country I was unaware that this was an improper way to employ someone. They excused this by saying they just needed to hold my documents for registration purposes for a month.
I came with £300 when entering the UK, I was told this was all I was going to need before starting work. When I had my first meeting with the 'agency' in the UK, they let me know it was £250 for registration. I was not very experienced with the English language and they used this to their advantage.
Documents Withheld, Long Hours & Difficult Working Conditions
I thought it was a bit strange when they took my mobile phone and it was very scary to be in a hotel room with lots of strangers, so far from home. They used a translator when filling out our work documents, I had a 40-hour fixed contract. I worked in a chicken factory, they dropped me off daily, which cost me £5 per day, so I was very worried how I was going to afford to live. I had £50 left to live off for two weeks, with no phone to contact my family back at home. It was a very difficult situation to be in.
When we didn't have enough money for the hotel, they moved us to shared accommodation. In a two-bedroom house, we made room for three beds, with 12 of us living there. Me and my friend would share an instant soup cup, because it was all we could afford. I remember after a couple of weeks working at the factory, my back and legs were so tired it didn't really matter whether I was sitting or standing, I felt tremendous pain throughout my body. My feet were bleeding from using ill-fitting wellington boots for long shifts.
Outwardly 'Kind' Agency Reps Earned Our Trust
I didn't have any idea what a Gangmaster was, I had never worked for an 'agency' before. Outwardly, they were always kind to us and in the early days, had an explanation to our situation and so, they earned our trust. But then, after some time, they began to ask me to work more. I would work Monday to Friday and then I would go directly onto another shift, Friday night to Sunday for 13.5 hours.
Things Were Not As They Seemed
Then, suddenly, things took a turn for the worse.
I remember that one of the men that lead and coordinated our group suddenly disappeared and the Gangmaster sent in another man to take over. The new man that came in seemed much more aggressive.
When we arrived home one day, one of our housemates wasn`t able to pay for the rent. The new leader beat him up. We were all told we better pay on time, or we would face similar consequences. Everyone in the house was terrified.
The next day, me and my close friend who arrived with me in the UK went to work and started thinking of ways that we could get out, we knew something wasn't right after what had happened.
Finding A Way Out
Later, we would go on to meet someone who let us know the hours we were working were not legal. We came up with a plan to run away, me and two other people managed to rent a flat together secretly, we didn't receive any help and because of this, we didn't realise how deeply illegal and unethical it was.
Many people don't see how extensive modern slavery rings are, the 'agencies' that provide the jobs are usually very charming and always make it seem like they are trying to protect you.
Eventually when I began to look for new work, I reached out to someone I knew that worked for Staffline, they got me a job as a Recruitment Coordinator in Deeside. As part of the induction with Staffline, I saw the mandatory modern slavery video and I realised it was very similar to my own previous situation.
Looking Back, Knowing The Signs
After nearly 10 years, I now continue to work for Staffline, and I love my job. I'm doing something I'm very passionate about.
With the knowledge of my own experience, I now occasionally get deployed to nearby sites if there's any risk of workers being coerced into forced labour - where I'll work with our Compliance team and conduct investigations and look out for any red flags.
Spotting the Seven Red Flags for Labour Exploitation by Staffline is a great guide in my opinion - I think employers should be especially aware of large groups that always travel together. In my case, it was extremely hard to tell that I was a modern slavery victim because of their friendly attitude when asking questions.
Download our 'Spotting the Seven Red Flags for Labour Exploitation' Guide
---
An Overview of Staffline
Founded in 1986, Staffline is the UK's leading provider of flexible blue-collar workers, supplying approximately 50,000 staff per day on average to around 450 client sites, across a wide range of industries including agriculture, supermarkets, drinks, driving, food processing, logistics and manufacturing.
Find out more at: https://www.staffline.co.uk/