Surge In Requirements Vis à Vis Shifting Driver Availability Scenarios Makes Sound Planning 'A Must'
Shifting Patterns of Driver Availability, Shifting Market Requirements
We're now 18 to 24 months on from the driver shortages that made national news headlines on the heels of Brexit, changes to IR35 rulings and Covid. We're also out the other side of the big Government push that came to attract new drivers into the HGV and Goods vehicle sector. On balance, we would perhaps have expected to see an evening out of supply and demand.

Not quite so. Up until a month or two ago, 2023 looked set to see an actual reduction in the number of available assignments for temporary drivers.

In fact, reviewing Staffline's own data - comparing the first half of 2022 with the current year (2023), the number of temporary driver roles, actually experienced around a 10% reduction in volume for the sector.

Given the not inconsiderable headwinds faced by consumers and businesses alike, it's a reduction that's unlikely to come a surprise to those familiar with the industry.

---
Difficulties For Some, Opportunities For Others
Yet, in spite of this backdrop, our predictions for a 'challenging' Peak trading period this year now take on a rather different guise.

In recent weeks, Staffline's customers have requested what look to be approaching record levels of additional Full-time Equivalent (FTE) headcounts. This is to support freshly projected volumes in the lead up to Black Friday and across the Xmas and New Year periods.
In part, we can see this surge in demand for drivers as attributable to the unfortunate distress faced by some hauliers in the sector. With financial issues faced by some, fuelling the need for others to step in and fill urgent gaps in driver rosters.

However, this is only part of the story. Our take on things is also that the Bank of England (BoE) holding the base rate of interest at 5.25% on 21st September and again on 2nd November, has provided a wee bit of much-needed national breathing space. That 'breathing space' has meant a relook at projections for Peak trading in some areas of the market.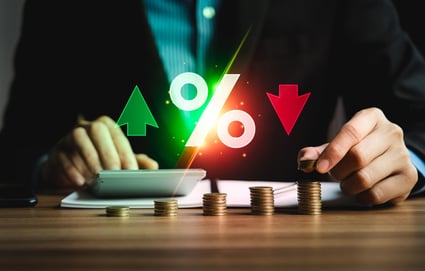 If the BoE's Monetary Policy Committee were to hold rates for a third consecutive time at one of its last meetings of the year - 23rd November (as pundits predict they might), then, we suspect this will help lift consumer demand ahead of Xmas. A rate hold at this time would mean consumers are likely to feel a little less pressure to hold on to the purse strings and encourage an uplift in spend.
---
How Can Operators Get Through Peak 2023 (& In Good Shape)?
Given the relatively high degrees of uncertainty and volatility that continue to exist in markets today, it's absolutely essential that operators keep a tight grip on their plans now we are into Peak and given Xmas and New Year are a matter of weeks away.

Key to this will be to keep a finger on the pulse of broader markets and to stay close to their agency partners. To adjust plans as needs dictate, thinking ahead and considering what levels of additional drivers may be required on assignment or at short notice.

Plus, where possible, looking at options as to how to migrate drivers engaged from any noticeable retail peak this month (November) over to food retail operations for the crucial Pre-Xmas and New Year periods.
---
Peak Planning Tips - In Short
Plan early, have an understanding of what temporary assignment requirements you're likely to have.

Try and keep the same workers on assignment within different elements of your business through the Peak period.

Lock drivers in by making a commitment to use them - as otherwise the risk is that temporary drivers might choose to take an 'early Christmas' if they anticipate a notable decline in work.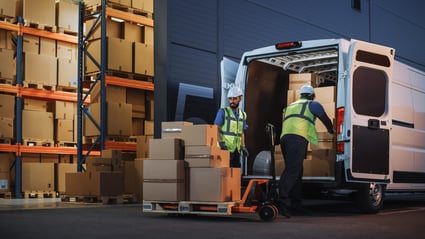 ---
Backdrop & Broader Trends
As we look beyond the coming weeks, even if the BoE hold rates in the short term, it's unlikely that the much evident inflationary and cost-of-living pressures that have so heavily influenced the sector of late, will abate to any great extent in the early part of 2024.
---
Newer Drivers or Experienced Hands?
And without a return to more solid market and consumer sentiment, the knock-on effect is likely to be a continuation – to some degree, of suppressed consumer demand. Meaning fewer 'boxes' need shipping and subdued driver demand. If this scenario comes to fruition, then we are likely to see greater availability of more experienced drivers.

Given there are also more new drivers (drivers who gained their HGV license through the Government funded Skills Bootcamp initiatives) coming in the frame, we envisage that the numbers of applications per vacancy are likely to remain high.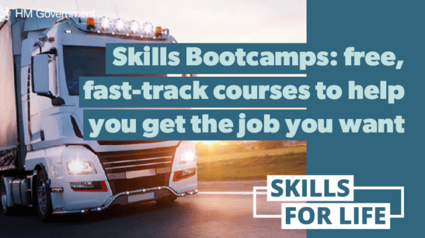 Pressure to find work is therefore likely to be on more newly qualified drivers, as they continue to find themselves applying for roles alongside those with more experience. Experienced drivers who bring many driving miles and significant skills to the party. Potentially making them more attractive applicants from an employer's perspective.

Given this, our advice to drivers on the hunt for new opportunities is to be flexible. Those who are willing to consider roles that include weekend shifts or who are open to take-up assignments at short notice, are likely to continue to finding themselves in regular work.
---
On the Horizon
While we don't have a crystal ball - and there are many global and economic factors that can change the outlook in a relatively short space of time, we think it's unlikely we'll see a radical change in market fundamentals through the early part of the New Year.

The main watch words will continue to be; preparation, flexibility and agility.

Keep a look out for our next Driving blog in the early part of 2024.
---
Get in Touch
Until then, to find out more about how Staffline | Driving can help your business manage temporary, contract and permanent driver requirements, please contact Simon Taylor (simon.taylor@drivingplus.co.uk) or a member of Staffline's New Business Team for a confidential conversation: newbusiness@staffline.co.uk
---
Editor's Notes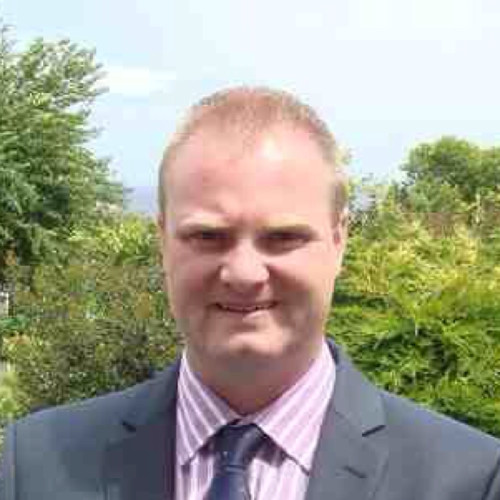 Simon Taylor is a Director of Staffline Driving. Simon has more than 30-years' experience within the logistics sector. He has spent 20 of those years specialising in the recruitment of HGV and goods vehicle drivers in high-volume environments.

As a Director of Staffline driving and holder of the Operator's Licence holder for our passenger transport business – DrivingPlus, Simon and his team supply in excess of 2,500 HGV and goods vehicle drivers into good work daily on behalf of Staffline's blue-chip customers across the UK.

---
An Overview of Staffline
Founded in 1986, Staffline is the UK's leading provider of flexible blue-collar workers, supplying approximately 50,000 staff per day on average to around 450 client sites, across a wide range of industries including agriculture, supermarkets, drinks, driving, food processing, logistics and manufacturing.
Find out more at: https://www.staffline.co.uk/