Welcome to the flexible working revolution.
Ever-changing demands on our time mean that, for some of us, flexible working hours are the only suitable option. Struggling to fit employment around other commitments? Need to take time off to care for yourself or loved ones? Looking to wind down towards retirement? Seeking variety in your working life? Staffline is the place for you.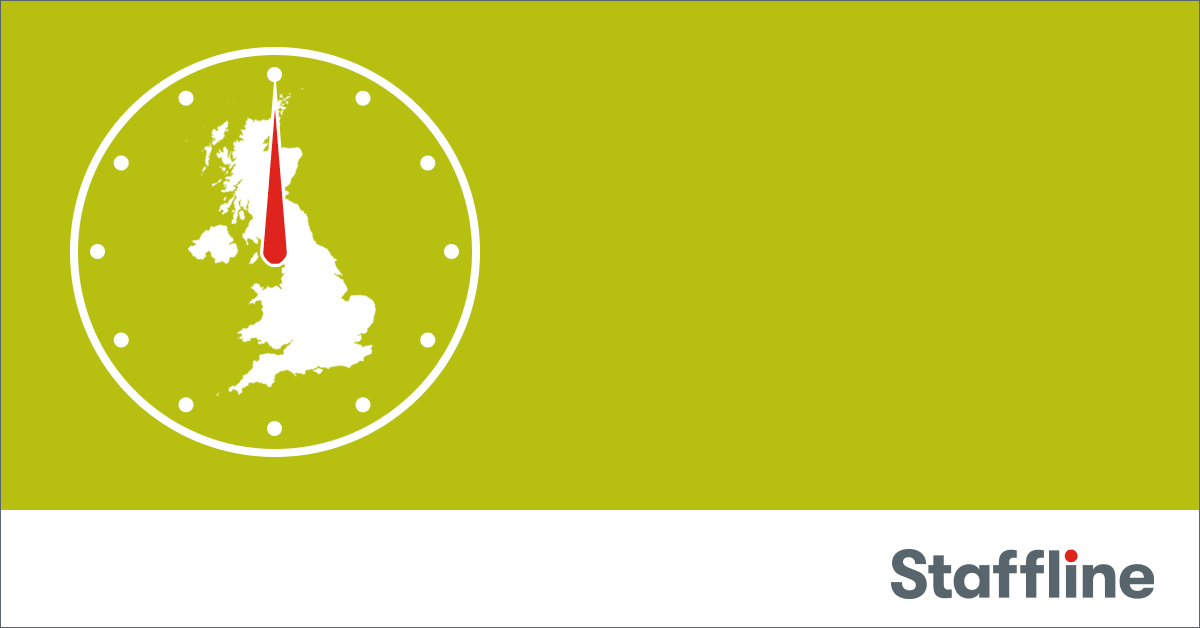 At Staffline, we are here to ease the way to flexible working. With over 60,000 jobs available daily, at over 1,600 - 1,750 companies, no one is better placed to offer the flexibility you need. Across the widest range of industries, including logistics, agriculture, food and transport, you can work when and where you want.
---
"We are leading the flexible working revolution which sets us apart from our competition. No one else can support flexible working like Staffline because no one else has the same combination of expertise and technology, which enables us to use our scale for good."
Mark Underwood, Managing Director - Staffline Recruitment Ltd
---
For companies, flexible working creates a more dynamic workforce. Our revolutionary trailblazing technology can cope with seasonal demands, short-notice fluctuations and holidays while keeping the right staffing levels. The universe platform that our tech experts have developed for allocating shifts makes the process simpler than ever.
Staffline work with the UK's biggest and best brands, such as Marks and Spencer, Tesco, DHL, Ocado, Sainsbury's, Morrisons, Waitrose and Boohoo so we can find a workplace that's right for you. Or, if you're not sure what you're looking for, you can choose from positions in a wide range of roles suited to your skills.
---
"The systems we have developed are unrivalled across the industry. By putting people first, Staffline can ensure, above all, that flexible working works for everyone."
Mark Underwood, Managing Director - Staffline Recruitment Ltd
---
As industry leaders, Staffline also provide peace of mind to both workers and employers. We ensure that we provide an environment that encourages #Goodwork, make sure that every workplace is healthy and safe, and that every worker is trained for the role. To work with us, brands must share our core ethical values. Simply put, Staffline help the best workers and the best employers find each other.
---
An Overview of Staffline:
Established in 1986, Staffline is now the UK's largest recruiter and workforce provider, delivering OnSite workforce solutions to leading brands. We work in partnership with clients and candidates, meeting business needs and matching people with opportunities.

We specialise in large-scale recruitment, providing teams to help businesses succeed. Our support is flexible to meet changing demands.

We make the world of work simple, helping companies to find the right people and perform at their best. Our service and pricing are bespoke, and we offer complete protection on compliance and ethical standards.

Our OnSite services support a range of sectors including agriculture, food production, logistics, transport, manufacturing and the automotive sector. We're based at over 400 sites nationwide and find work for over 60,000 people each day.

Our new technologies include the AI chat bot, delivering 'always on' communication, the Universe platform, a game-changing candidate interface, and industry-leading customer experience management programme 'Have your Say'. These innovations drive our customer-centric approach. We lead where others follow.

The Staffline Group also includes leading public service provider PeoplePlus - which helps tens of thousands of unemployed and disadvantaged people find work each year.

Find out more at: www.staffline.co.uk